27-11 49th Ave., Queens
Sale Price: $105,500,000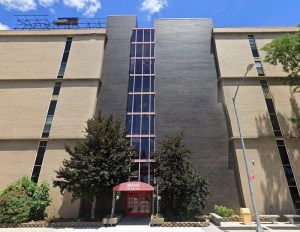 Traub Capital Partners sold the 214,820-square-foot MANA Products Headquarters in Long Island City to a joint venture between Metropolitan Realty Associates and Morgan Stanley Real Estate Investing. The cosmetics manufacturer, which was acquired by Traub in 2020, signed a new lease agreement with owners and will occupy the three-story building until 2037. The long-term contract also includes three five-year extension options. CBRE arranged the sale-leaseback transaction.
545 Broadway, Brooklyn
Sale Price: $23,000,000
Acuity Capital Partners sold the 52,648-square-foot property with 15 commercial units in Williamsburg to a private investor. The four-story building last traded in early 2018, when the current seller paid $22.4 million to Blesso Properties for the 1931-built asset. Broadview Capital Partners facilitated the sale with a $18.5 million financing package.
42 President St., Brooklyn
Sale Price: $16,500,000
A private investor acquired the single-story building totaling 14,739 square feet in Columbia Street Waterfront District as well as the adjacent property at 129 Van Brunt St. encompassing 7,500 square feet. The two-building portfolio last traded in January for a combined $16.1 million, when artist Urs Fischer sold the space that served as his studio as well as office.
303 Wythe Ave., Brooklyn
Sale Price: $9,000,000
A private investor sold the one-story 7,425-square-foot industrial building in Williamsburg. According to the New York YIMBY, the new owner submitted plans to convert the property into a five-story building. The 22,874-square-foot development will include 16,405 square feet of residential space across 22 units and 6,074 square feet of commercial space. The buyer also secured a $14 million acquisition and development loan originated by S3 Capital.
38-16 48th Ave., Queens
Sale Price: $7,500,000
After a 25-year ownership, Danco Inc. sold the warehouse totaling 12,700 square feet in Sunnyside. Completed in 1951, the single-story building includes 1,000 square feet of office space and a 11,700-square-foot factory area. The 7 subway line is easily accessible at southwest corner of 40th Street and Queens Boulevard and Long Island Expressway is less than half a mile away.