1080 Leggett Ave., Bronx
Sale Price: $116,500,000
A joint venture between Goldman Sachs Asset Management and Blumenfeld Development Group sold the 145,144-square-foot facility to CenterPoint Properties. The asset previously changed hands in 2019 for $38.5 million, three times less than the most recent sales price. The Hunts Point property is leased to Amazon and serves as a distribution facility for Amazon Fresh, the online retailer's grocery delivery service. Features include 22-foot ceiling heights, 18 loading docks, four drive-in doors and onsite parking.
1110 Oak Point Ave., Bronx
Sale Price: $92,500,000
Pearl Realty Management sold the 93,000-square-foot warehouse to an entity connected to Innovo Property Group. With plans to add more warehouse and parking space to the 9-acre site, aimed at attracting retailers in search of last-mile delivery space, the new owner secured $110.2 million in financing from Cerberus Capital Management. The waterfront property, occupied by the New York Expo Center, previously traded for $24 million in 2016.
688 Court St., Brooklyn
Sale Price: $45,000,000
Pearl Realty Management was the seller in this transaction as well—the portfolio deal included the adjacent building at 702 Court St. Madison Capital acquired the Red Hook industrial lots, with Signature Bank providing $24.8 million in acquisition financing. The property features two large access points with combined street frontage totaling 1,260 linear feet, as well as 320,000 square feet of development rights, according to the new owner's website.
46-81 Metropolitan Ave., Queens
Sale Price: $42,736,600
Prologis acquired a controlling interest in the Maspeth property from several private investors. The industrial giant now owns a 68 percent stake and signed a ground lease with two of the minority owners who were not associated with the sale. The 4.5-acre lot currently houses a 15,000-square-foot facility, but the site can accommodate approximately 390,000 square feet of development. The asset last sold for $23 million in 2016.
31-30 Hunters Point Ave., Queens
Sale Price: $20,625,000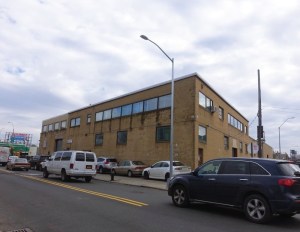 Blackstone bought the Long Island City property in a portfolio deal with the adjacent site at 49-33 31st Place. In a separate transaction, Blackstone acquired a third warehouse for $16 million, also located nearby at 31-35 Borden Ave. The same entity, affiliated with the Deutsch family, sold all three facilities. The seller owns the lighting business operating out of the 31-30 Hunters Point Ave. building.