Top 5 Industrial Transactions in Chicago
These deals accounted for a significant share of the market's sales volume, according to CommercialEdge.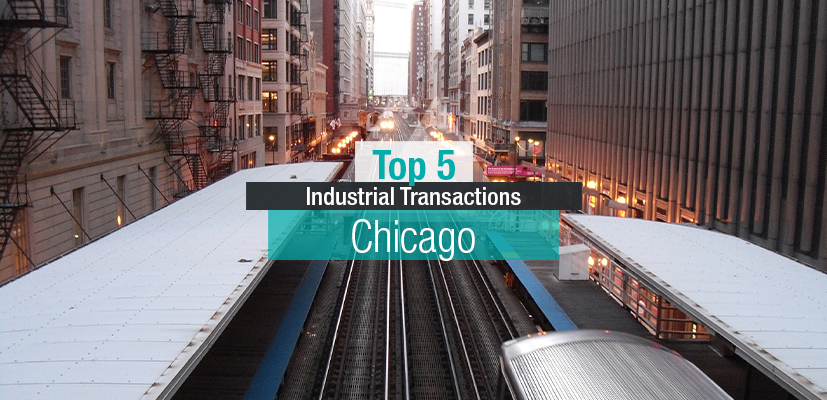 The industrial sector in Chicago continues to move at full speed, reflected through elevated demand for warehouses and last-mile distribution centers, despite rising inflation and the increased possibility of recession. According to data provided by CommercialEdge, industrial investment sales between January and September 2022 amounted to $2.7 billion and included 40.3 million square feet of assets across 318 properties.
Investors focused their attention on the North Shore–North and Itasca submarkets, where transaction volume totaled $387.2 and $383.2 million, respectively. Meanwhile, the largest single-property deals were signed in Southern Will County, where sales encapsulated $323.4 million.
Sales prices in the first three quarters of 2022 averaged $84.39 per square foot. The top five deals, highlighted in the table below, amount to $432.2 million, or 15.8 percent of total investment volume, CommercialEdge data shows. Here are the five largest industrial sales perfected in Chicago during the first three quarters of 2022.
1. Clarius Park Joliet-Building 1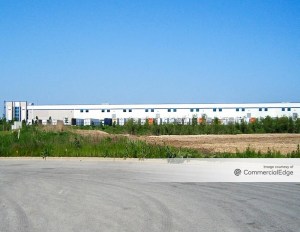 In August, Nuveen Real Estate sold Clarius Park Joliet-Building 1 to Bank of America. The $104.4 million deal was the largest single-property industrial sale year-to-date through September in the Chicago market. Completed in 2013 and designed by Heitman Architects, the one million-square-foot distribution facility is fully leased to Whirlpool.
Located on nearly 52 acres at 3851 Youngs Road in Joliet, Ill., the LEED Silver-certified property features 32-foot clear heights and 120 loading docks. It also has easy access to interstates 55 and 80 and the BNSF and Union Pacific intermodal terminals.
2. Channahon Corporate Center-Building A
The second-largest industrial deal closed in the first three quarters of the year was Ares Management's $102.5 million acquisition of Channahon Corporate Center-Building A in Channahon, Ill. IDI Logistics sold the 749,554-square-foot Amazon-occupied asset in the beginning of July, CommercialEdge data shows.
Construction was completed on the 123.5-acre site in June 2018, with BB&T providing $23.3 million in project financing. Located at 23700 West Bluff Road in the Chicago's Southern Will County submarket, the facility features immediate access to the Bluff Road Interchange.
3. Clarius Park Joliet-Building 2
Earlier this year, Avison Young paid $96.8 million for another manufacturing facility within the Clarius Park Joliet industrial park in Joliet, Ill. The transaction took place shortly after the seller, Walton Street Capital, completed the building at the beginning of January.
The 906,517-square-foot asset sits on 78.9 acres at 3835 Youngs Road and features 40-foot clear height, 107 exterior docks, as well as ESFR sprinklers and LED lighting. Canada-based Lion Electric Co. occupies the building—known as the largest dedicated production site for zero-emission medium and heavy-duty vehicles in the U.S.—in its entirety.
4. West O'Hare Commerce Center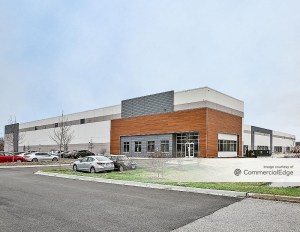 Also in January, Hamilton Partners disposed of West O'Hare Commerce Center, a 192,488-square-foot warehouse, for $68 million. CommercialEdge identified the buyer as Realterm, which has been on a last-mile facility buying spree this year. Originally completed in 2019, the property underwent renovations and expansions in 2021, and is fully leased to homegrown company AVI Systems.
Spanning a total of 15 acres at 703-715 W. Algonquin Road in Arlington Heights, Ill., in the market's I-90 Golden Corridor, the property is minutes away from interstates 90 and 290 and a 10-minute drive from O'Hare International Airport and Chicago's railway hubs. Amenities include 50 loading positions across multiple sides of the building.
5. Cherry Hill Business Park-2700 Haven Road
Early in 2022, GCP acquired Cherry Hill Business Park-2700 Haven Road, another fully leased industrial facility in Joliet, Ill. The 860,100-square-foot building was sold by Heitman for $60.5 million, while the sale was funded by a $26.8 million loan provided by Goldman Sachs.
The property was built in phases in 2006 and 2011, respectively. Additionally, it previously changed hands in 2011 for $42.5 million, when Heitman purchased it from developer Northern Builders. Navistar is the sole tenant of the asset.