May 4, 2011
By Barbra Murray, Contributing Editor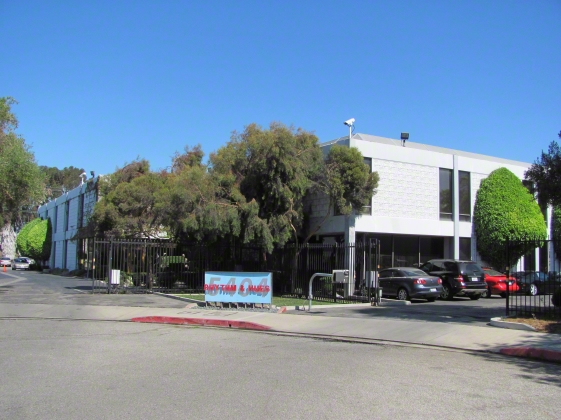 TOMS Shoes, which is quickly building a humanitarian-centric mini-empire, is vacating its less than humane headquarters location in Los Angeles for a space in an artsy enclave just a few miles away at 5404 Jandy Place. The progressive company, which matches each sold pair of shoes with the donation of another, has signed a lease that will facilitate its relocation from small and "hot" digs to a spacious cool office building of nearly 70,900 square feet.
Commercial real estate services firm Lee & Associates-LA North/Ventura Inc., a member of the Lee & Associates group of companies, shepherded TOMS through the office search process. TOMS was in desperate need of more elbowroom, as well as better working conditions; the company's current headquarters in nearby Santa Monica is a warehouse without windows, air conditioning or heat.
Looking at current statistics, there is a significant amount of office space–with the appropriate infrastructure for a work environment–up for grabs in Los Angeles, as the city did not escape the ravages of the economic downturn. The average office vacancy rate in metropolitan Los Angeles is 20.6 percent, as per a first quarter report by commercial real estate services firm Grubb & Ellis Co. But TOMS was not looking for traditional office accommodations. The company wanted space that is conducive to the creative process.
The hunt for proper a proper home began last June, but a few months into the process, it became evident that TOMS, with new plans to expand its product line beyond shoes, would require more space than initially anticipated. The result of the search is the building at 5404 Jandy Place in the Marina Business Park. "Finding a creative space of the size TOMS needed was very difficult," Mike Tingus, president of Lee & Associates-LA North/Ventura, told CPE. Tingus and Trevor Belden, a principal at the firm, represented the shoe company in the lease agreement. "We searched in Culver City, El Segundo and Santa Monica and other neighboring areas until we found this space, and we secured a long-term lease for TOMS."
Located in an area bordering Marina del Rey and Playa Vista, the nearly four-decade-old concrete building at 5404 Jandy previously served as the headquarters of animation and visual effects studio Rhythm and Hues. "TOMS is a modest company that's really on a mission to help kids, so they didn't want or need the kinds of bells and whistles that some other creative companies look for," Tingus said. "They needed a modest space that allowed them to continue the work they do, and this space is a great fit for them."
TOMS signed the lease with building owner Karney Management Co., which relied on Coldwell Banker Commercial WESTMAC for representation in the transaction. TOMS will be in good company at its new location. The likes of architect Frank Gehry, visual effects studio Digital Domain and advertising agency TBWA/Chiat/Day are close enough to do lunch at a moment's notice.