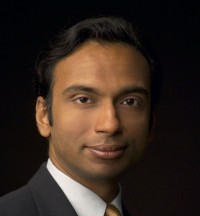 By Tom Silva
In the striking Kate Winslet film "Little Children," there's a scene where her husband is questioned about his job at a marketing firm. "No," he says indignantly, "what I do isn't marketing; what I do is branding."
Somewhere along the way, branding became a discipline, and marketing started to look old school. Modern brand management has its roots in the 1930s at Proctor & Gamble, but it's only in the last 20 years that I've seen it supplant marketing as the new science of selling.
So what's the difference? While marketing pushes a product to market (through the 4 P's of Product, Price, Promotion and Place), branding is what creates its emotional appeal, its narrative. A brand is what makes you insist on an Apple iPad as opposed to the well-reviewed Barnes & Noble Nook HD; a brand makes you covet an Audi S4 over the highly rated Hyundai Genesis. A brand is a mist of memories, associations and aspirations that corporations spend millions of dollars trying to understand. For corporations, the implications of branding are enormous for this simple reason: A strong brand commands a premium in the marketplace. No wonder, then, that branding is entering the world of the biggest-ticket items.
CPE reported recently that Forbes, the eponymous business magazine, will put its name on commercial real estate. It has chosen the Philippines as the site for the world's first Forbes-branded office high-rise in partnership with a local developer. The 646,000-square-foot Forbes Media Tower will be located in the suburb of Manila, and is expected to be part of a network of Forbes Media Towers around the world.
It's a tantalizing concept. While premium Class A buildings are sometimes branded under their anchor tenant's name (like the Time Warner Center in New York) or their vanity name (think of the Rookery in Chicago), the vast majority of the nation's commercial real estate stock is not; it's viewed as a commodity separable only by practical concerns like location, technology, lease rate, incentives and buildout. But we know that's changing. In a bid to attract the Millennial, highly educated workers that successful companies seek, we are integrating lifestyle elements like rooftop gardens, hangout spaces, restaurants and brand-name cafes. Traditional office configurations, which are by some accounts only occupied 48 percent of the time, must give way to shared "cool spaces." See for yourself: https://www.businessinsider.com/15-coolest-offices-in-tech-2012-1?op=1
The next logical step would be to brand this experience as something replicable across all buildings that carry that signature. Clearly, it is an idea worth exploring: The Forbes brand has equity—a hundred-year-old company that is associated with hard news on "business, investing, technology, entrepreneurship, leadership and affluent lifestyles." According to Omniture, forbes.com reaches 47 million monthly unique visitors, while magazines Forbes, Forbes Asia and Forbes Europe attract a global audience of more than 5 million readers. It would appear to be the ideal brand to extend into the realm of premium office space. Plus, the concept of the branded tower has its precedents (albeit mostly in residential real estate)—most famously with the Trump organization, which has licensed its brand across a vast portfolio of real estate. One report has the value of the Trump brand alone at $3 billion.
But branding is tricky. It resides in the minds of consumers, so its value is hard to estimate objectively or to predict. We need to remember that brands live within a constellation of affiliations, so it makes sense when Cigar Afficonado does a feature on the Jaguar XK or craft beers because they share the same target markets.
It will be interesting to see how this plays out in real estate. What type of tenant will work best within the Forbes-brand constellation? Financial services, legal and consulting firms would seem to be a given, but will startup tenants or fashion companies find the brand too institutional? A sub-brand strategy could potentially be the best solution (this is where companies market to a new audience under a brand extension like Marriott Courtyard or Pepsi One). If one were advising the Forbes account, an effective sub-brand strategy might be to roll out a series of more unusual spaces concurrently with the Media Towers (like a series of converted warehouses or printing plants) with a new moniker to attract incubator tenants; you could call it the "Forbes Hanger" or "Forbes Cooler" so it retains the institutional authority of Forbes but adds its own patina of Millennial vigor.
In the end, the Forbes strategy is an interesting one and a natural extension of the branded environments to which we've become accustomed in the retail and hospitality industries. Whether it's the marbleized no-hassle restraint of Nordstrom or the design-conscious eccentricity of Target, our behavior is subtly altered by environmental branding. We feel different in these spaces by virtue of the brand. Forbes is a pioneer in trying to do this within office space. It will be an interesting test case.
Tom Silva is senior vice president of marketing & strategy for The Alter Group.