By Gail Kalinoski, Contributing Editor
Macy's Inc. has sold part of its downtown Brooklyn, N.Y., location to Tishman Speyer in a deal that will create a slimmed-down, freshly renovated store topped by 10 stories of Class A office space.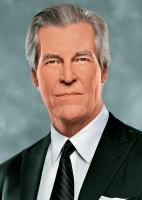 Tishman Speyer has also agreed to buy Macy's nearby Hoyt Street parking facility, which could eventually see more mixed-use development, according to a joint announcement Wednesday from the retailer and the international development firm.
Macy's will receive $170 million in cash from Tishman Speyer for its Brooklyn real estate assets and will receive another $100 million over the next three years to be used toward renovating the Macy's store at 422 Fulton St. The building was built in 1865 as an Abraham and Strauss store but requires major improvements to upgrade and modernize it.
"We invested the time and resources necessary to fully study and understand the opportunity for making a major positive impact on Brooklyn and selecting the most capable partner in the project. We are now moving forward with a bold and exciting project with Tishman Speyer, one of the world's most experienced and visionary developers," Macy's chairman & CEO Terry Lundgren said in a statement.
Noting it was their first project in Brooklyn, Tishman Speyer Co-CEOS Jerry Speyer and Rob Speyer said in the statement, "We believe this partnership will produce a transformative mixed-use development in one of the nation's foremost destinations for today's creative workers and new economy companies."
Under the agreement, Macy's will own and operate the first four floors and lower level of its existing nine-story retail building, which will be reconfigured and remodeled. Macy's currently occupies 378,000 square feet of selling space on eight floors but will downsize to 310,000 square feet on five floors. Plans call for a portion of the interior to be reconstructed to level the floor elevations and create larger footprints. Windows on upper floors will be uncovered to allow in more natural light. New elevators and escalators will be installed and restrooms will be upgraded. A Starbucks will be added that will have after-hours access on Fulton Street. Macy's will be open during the renovations and its workforce of about 490 employees will remain. A photo studio that had operated on the upper floors is being relocated to rented space in Long Island City.
Tishman Speyer will create Class A office space with 16-foot ceilings and ample outdoor space. Developers say the area, which has access to 10 New York City subway lines, will appeal to a wide range of companies.
Work is expected to begin on both the retail and office portions of the building in spring 2016 and be completed by fall 2018.
Macy's said in its second-quarter earnings report, also released Wednesday, that the sale of the Brooklyn assets was part of a yearlong competitive bidding process. The retailer stated in the report that "in light of current market conditions," it was evaluating its overall real estate portfolio to "determine where opportunities exist that would further enhance the value of the company."
Michael Lagazo, a senior retail advisor with Sperry Van Ness, said Macy's is just one of several department store owners that have "sold or separated their real estate holdings to either to improve liquidity, free up operating capital, improve tax implications, or a combination of each." Others include Hudson Bay Co. and Sears Holdings, which last month sold 235 Sears and Kmart stores in a sale-leaseback transaction to Seritage Growth Properties, a recently formed, publicly traded REIT, he said.
Lagazo told Commercial Property Executive that Macy's has consolidated or closed underperforming stores and has also "unlocked the value of their real estate through disposition and operation under a sale-leaseback" at other locations. He pointed to the sale in February of a 177,000-square-foot store at the Sunnyvale Town Center in Sunnyvale, Calif., to Sand Hill Property Co. The Silicon Valley Business Journal reported Macy's arranged a sale-leaseback deal with Sand Hill after receiving $40 million for the store.
"Department stores and anchor tenants with quality core real estate in primary retail corridors can unlock value with both the asset and the location," Lagazo told CPE. "This seems appropriate at this time in the real estate cycle when demand is exceeding supply."
Macy', Inc. currently operates about 885 stores in 45 states, Washington, D.C., Guam and Puerto Rico under the names of Macy's, Bloomingdales, Bloomingdale's Outlet and Bluemercury. On Wednesday, Macy's announced it was opening another 10 Bluemercury free-standing specialty beauty and spa locations before the end of the year and would also be adding four Bluemercury stores within Macy's locations this fall.
Tishman Speyer, which has a global portfolio valued at approximately $73 billion, said this week it had acquired a 260,000-square-foot office building in El Segundo, Calif., near the Los Angeles International Airport and was planning to renovate and reposition it.