By Barbra Murray, Contributing Editor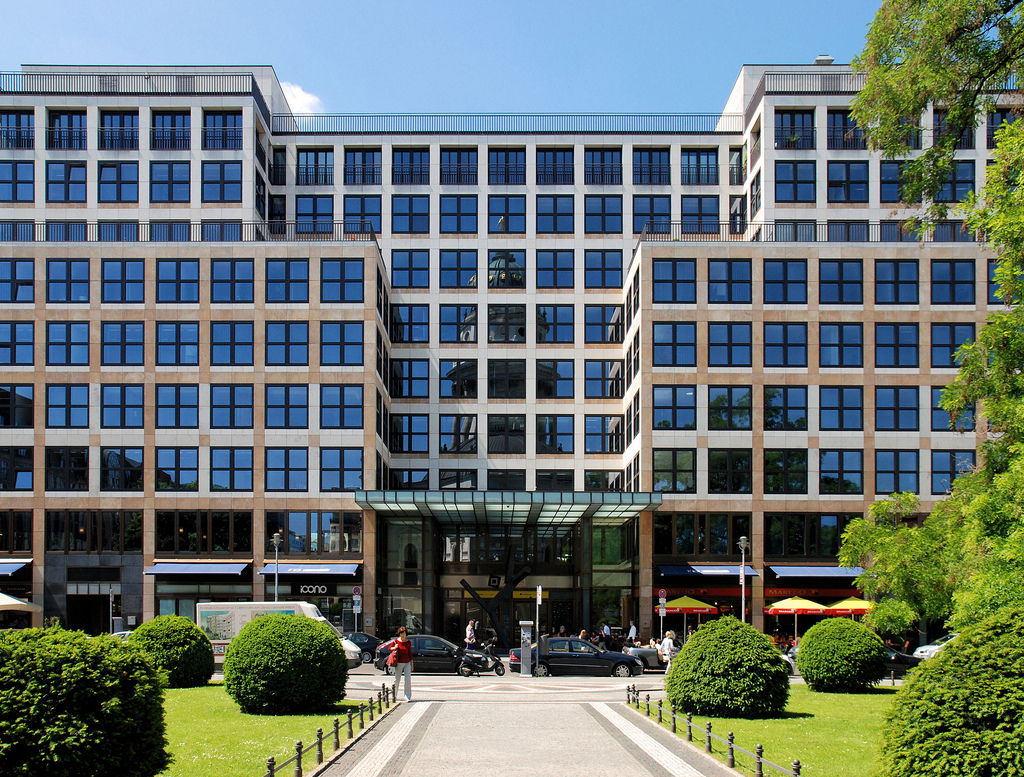 Tishman Speyer built it, sold it and now the company has brought Quartier 205, a mixed-use asset in Berlin, Germany, back to its portfolio. Tishman recently acquired the 560,000-square-foot property for its European Core Fund from Spain-based Ponte Gadea and Grupo Santander, marking the real estate company's return to one of its premier European developments and to the City of Berlin.
The Q sprouted up in 1995, a few years after East and West Berlin were united as one. Spanning an entire city block, the Oswald Mathias Ungers-designed property features office space, retail square footage and residential units, and boasts a current overall occupancy level of approximately 90 percent.
Tishman Speyer is keeping mum on the acquisition cost of the property, which the company had sold to the Spanish investment groups in 2007 for €275 million. Whatever the price tag, Berlin Hyp came through with financing for the purchase. Tishman Speyer relied on commercial real estate services firm Savills for representation on the transaction, and the sellers turned to JLL and CBRE Group.
It's been evident as of late that Tishman Speyer is quite keen on Germany, where it has had a presence since the 1980s. Recently, the company presented the design for the 45-story mixed-use tower that it's developing at the former Metzler bank site at Grosse Gallusstrasse 16-18 in Frankfurt. Presently, Tishman Speyer's German portfolio encompasses just over 2 million square feet. And it appears the company is just getting started with its renewed relationship with the Berlin real estate market.
"We look forward to widening our presence in this vital city in the years to come," Tishman Speyer Co-CEOs Jerry Speyer and Rob Speyer said in a prepared statement.