Tishman Speyer Expands Footprint in Boston
Tishman Speyer expects to break ground later this year on a mixed-use development with offices and luxury condos at Pier 4 in Boston's hot Seaport District.
By Gail Kalinoski, Contributing Editor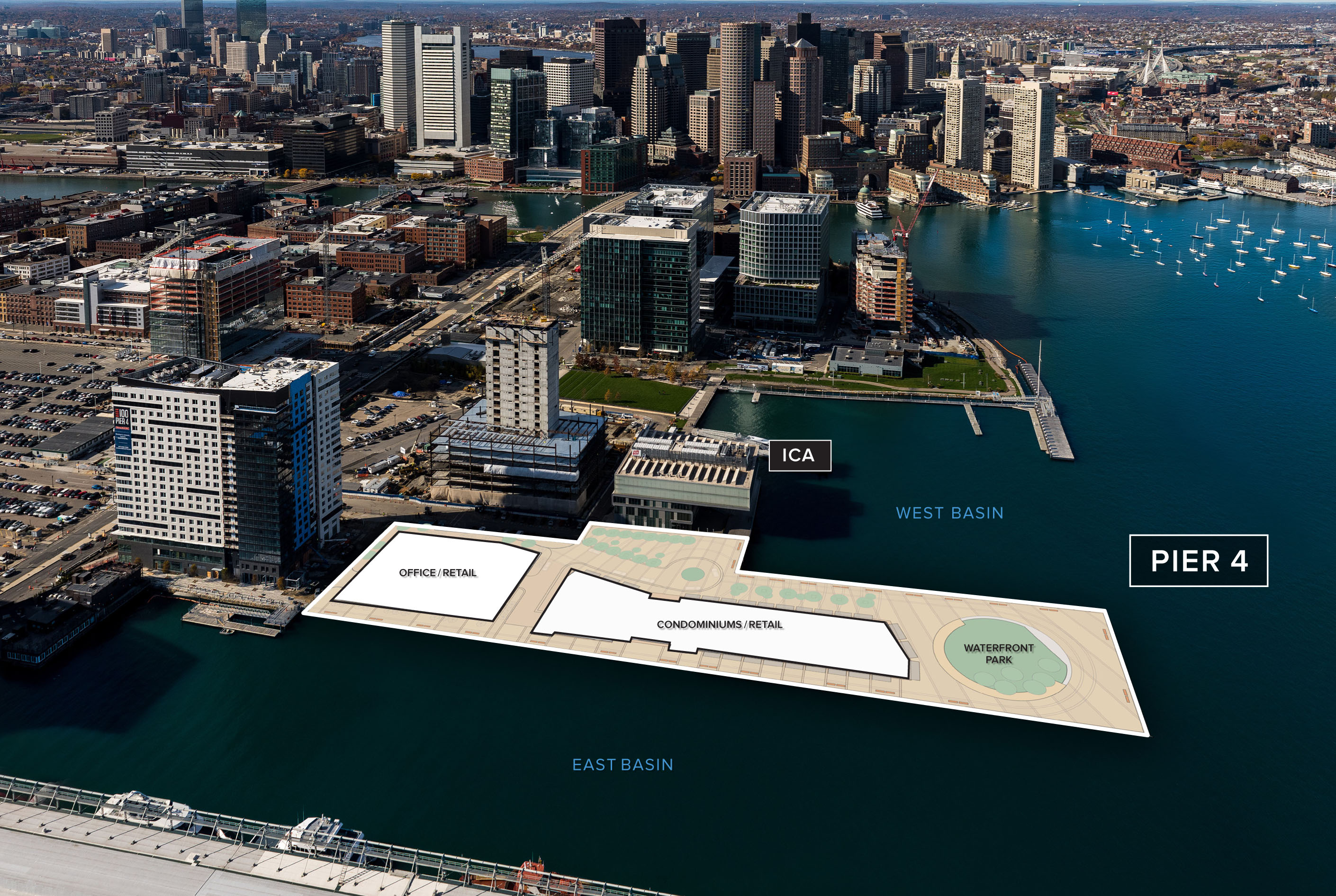 Tishman Speyer expects to break ground later this year on a mixed-use development with offices and luxury condos at Pier 4 in Boston's hot Seaport District. The waterfront project will mark the first development in Boston for the New York-based real estate giant.
The firm acquired the nine-acre property from New England Development for $70 million, according to Boston media reports.
Plans call for a 13-story, 373,000-square-foot commercial building that will contain about 350,000 square feet of Class A office space with the remainder set aside for retail. The second building will be a nine-story, 100-unit luxury residential condominium property. A three-level below-grade parking facility will also be built. Tishman Speyer plans to include a one-acre public park.
Construction at the site, which used to be the location of a popular local eatery – Anthony's Pier 4 Restaurant – is scheduled to begin in the fourth quarter. Both buildings should be completed by 2018, according to the developer.
Tishman Speyer, a global developer and owner of assets like Rockefeller Center and the Chrysler Center in New York, said it expects to seek LEED gold certification for the project. The firm also owns two Boston office buildings – One Federal St. and 125 High St. – but has never done a ground-up development there.
"The bedrock of our business platform is to develop and own world-class properties in the world's great cities," Tishman Speyer Co-CEOs Jerry Speyer and Rob Speyer said in a release. "Boston is certainly one of those cities. Our Pier 4 project represents a terrific opportunity to expand our footprint in Boston and deliver the kind of high-quality office space as well as a desirable residential community for which Tishman Speyer is known."
The Boston Globe reported New England Development has already received city approvals for a 1 million-square-foot mixed-use project on the waterfront site. It previously sold a portion of the property for $24.6 million to Hanover Co., a Houston-based real estate company specializing in multi-family projects. Hanover broke ground on a 21-story apartment tower with retail and a restaurant on the ground floor in November 2012. Estimated at the time to cost about $195 million, that project is expected to be completed in the spring, according to the Boston Globe.
"New England Development has been a great steward of this project to date, and we look forward to completing this first-class development," the Speyers said.
The Seaport, also known as the Innovation District, has become the epicenter of new construction in Boston. In November, a joint venture of Berkshire Group, WS Development and Boston Global Investors broke ground on a $600 million, 1.5 million-square-foot residential and retail property. Last spring, Senior Housing Properties Trust paid $1.1 billion for the new Vertex Pharmaceuticals headquarters that The Fallon Co. and an institutional investor had built. The 16-story two buildings have 1.6 million square feet of space, consisting mostly of offices and labs.