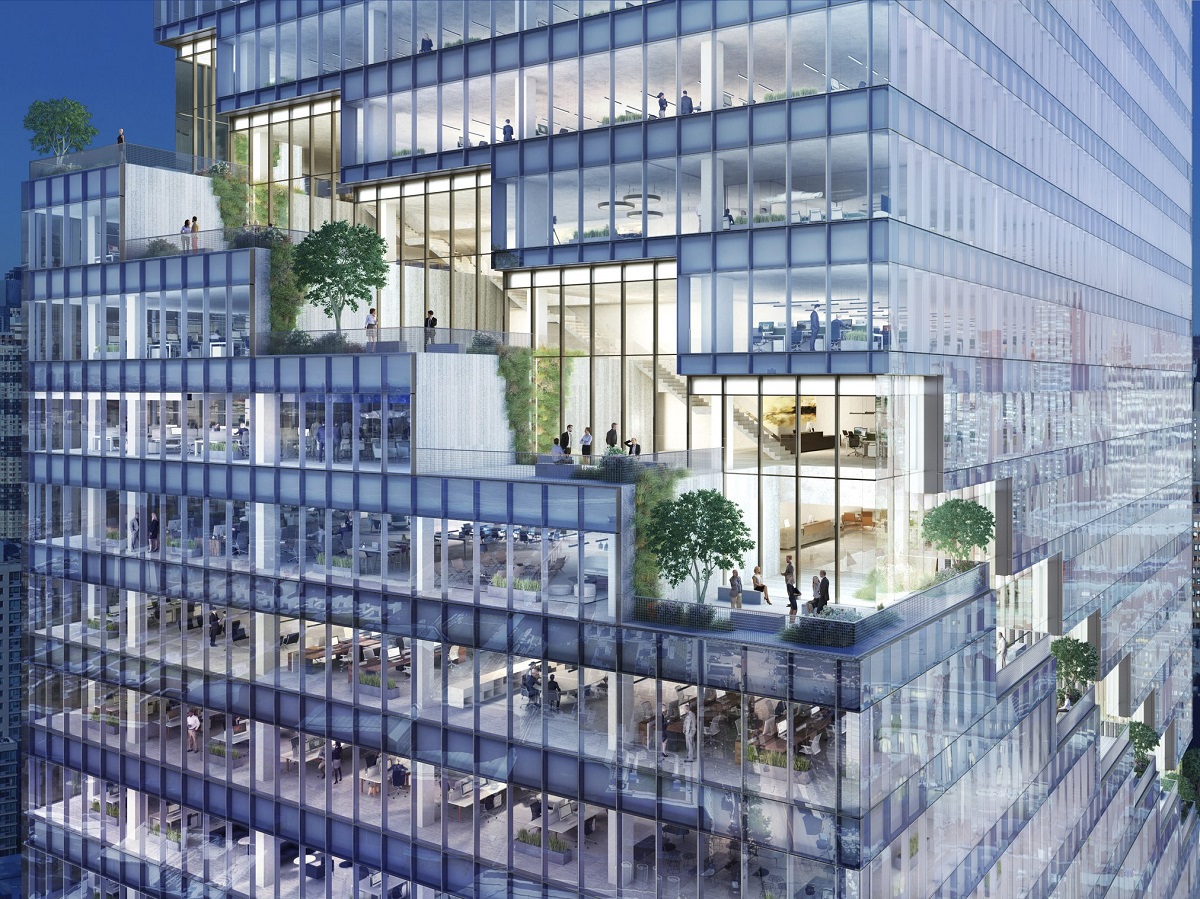 Tishman Speyer has added a new tenant to its 65-story office tower currently under construction in Midtown Manhattan—The Spiral. Investment management firm AllianceBernstein has signed a lease for 189,000 square feet at the property, which it will occupy beginning in 2025. The firm has leased floors 25 through 28 via a 20-year agreement.
The 1,031-foot high-rise is located at 66 Hudson Blvd. in the Hudson Yards neighborhood. Situated at the intersection of the High Line and Bella Abzug Park, The Spiral encompasses an entire city block, stretching from West 34th to West 35th streets and from 10th Avenue to Bella Abzug Park.
Designed by starchitect Bjarke Ingels, the glassy tower will feature a series of landscaped terraces and hanging gardens that will wrap around the facade in a spiraling motion, inspiring the name of the building. The asset will feature a seventh-floor amenity terrace and around 27,000 square feet of retail at the base of the building.
Other additions
Last year, the developer secured $1.8 billion in financing from Blackstone Mortgage Trust to build the tower, followed by the signing of pharma giant Pfizer to relocate its global headquarters to the property, in a 800,000-square-foot lease. The Spiral is expected to be completed in 2022.
"We embarked on an extensive search to find the right space for AB. We believe that The Spiral will help us to achieve a workplace that is equipped with collaborative tools, flexible open spaces and state-of-the-art staff amenities and innovative technology, all of which will help us to best serve our clients," said Seth Bernstein, president & CEO of AllianceBernstein, in prepared remarks.
Tishman Speyer, one of the top office owners in Manhattan, has been busy adding tenants to its New York City properties in 2019. In January, the firm announced it had completed leasing at The JACX, the firm's 1.2 million-square-foot creative office property in Long Island City, Queens, while in Manhattan, the developer inked a deal to bring Axonic Capital to its Midtown office property, 520 Madison Ave.