By Barbra Murray, Contributing Editor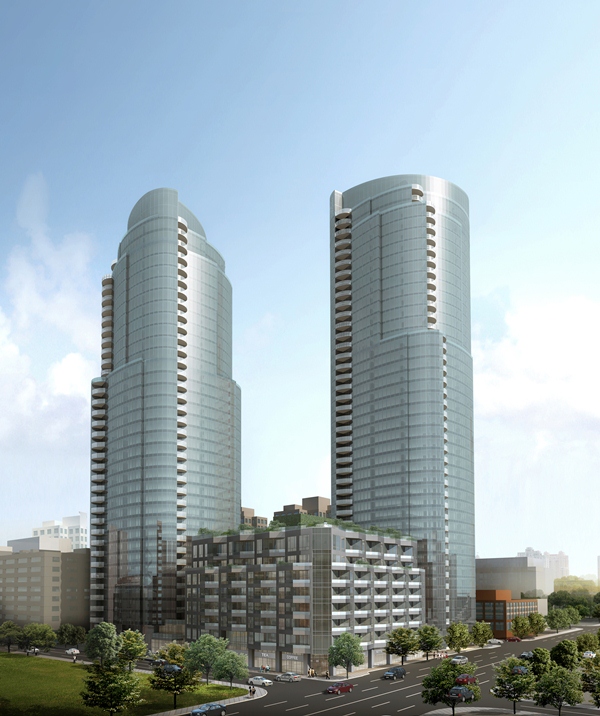 A new two-tower condominium property will soon sprout up in San Francisco, now that Tishman Speyer and China Vanke Co., Ltd. have joined forces to build a 655-unit residential community at 201 Folsom St. The project marks Shenzhen, China-based China Vanke's entrée into the North American real estate market.
The residences at the premier condo property will be housed in a 37-story building and a connected 42-story tower in the South Beach/Rincon Hill neighborhood, just outside of the Financial District. The architectural firm of Arquitectonica/Heller Manus is behind the design of the two structures, which will sit adjacent to Tishman's highly successful, two-tower The Infinity condo property, developed in 2009.
The condo market, having taken a beating during the housing collapse, has not made a comeback across the country, but it is certainly on the upswing in San Francisco. According to a 2012 report by Paragon Real Estate Group, condos have become the single largest component of home sales by property type in the city and with the return of new construction, the trend is expected to accelerate. The numbers tell the story; the average per square-foot condo sales price jumped 15 percent year over year in 2012, as did the average price per square-foot.
For Tishman, the 201 Folsom project marks a strengthening of the real estate developer's ties to China, a country that has proved a lucrative market for the company's raising of funds. And for China Vanke, the largest specialized residential property developer in China, the joint venture endeavor allows the company to establish its presence in the U.S. That China Vanke chose a condo development in San Francisco for its debut says quite a lot about the city and the condo sector. According to the annual survey of the Association of Foreign Investors in Real Estate, San Francisco ranks third on the list of the top global cities for investment, and in the U.S., it ranks second, just behind New York City.
"The fact that San Francisco has moved up so dramatically in the last year and that housing is in the top five for the first time is indicative of the fact that our foreign investors are going to where the drivers of the U.S. economy are coming from, and that's high-tech in San Francisco and energy in Houston," James A. Fetgatter, CEO of AFIRE, told Commercial Property Executive. "That's where the jobs are, [San Francisco] is where the creativity and entrepreneurship seems to be."
Fegatter noted that China Vanke's selection of a condo project for setting up shop in the U.S. speaks to the Chinese investment mindset. "Most don't rent apartments in China; they buy apartments," he said. "If you're talking about the German investor, for example, they rent apartments they don't buy condos. It takes more of an entrepreneurial kind of investor to invest in condos because you're basing it on the fact that you can sell out."
Like us on facebook: https://www.facebook.com/pages/Commercial-Property-Executive/258033884191