By Gail Kalinoski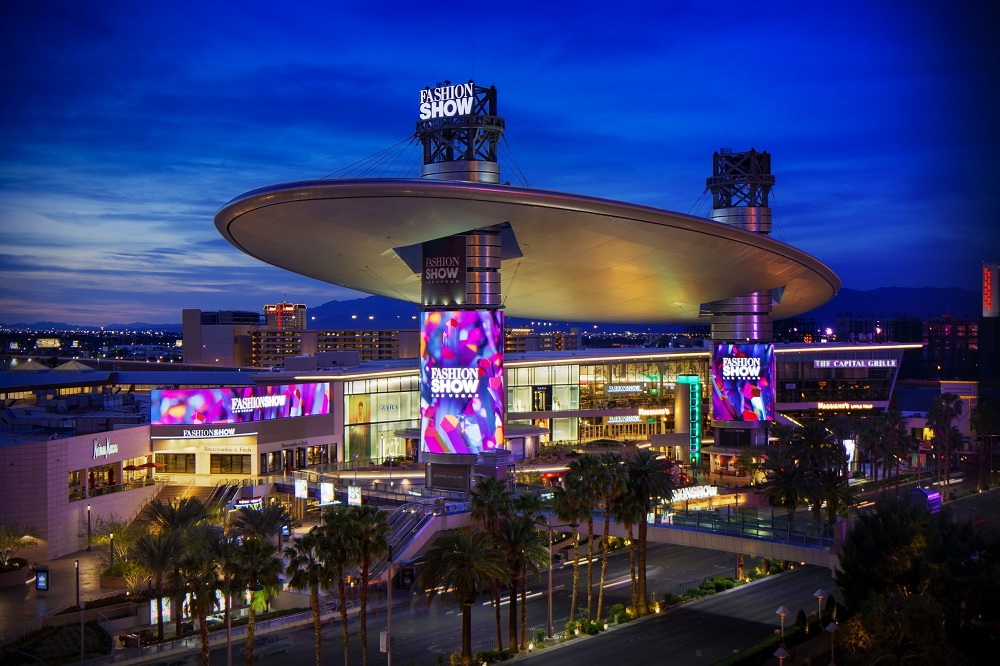 Las Vegas—TIAA Global Asset Management is teaming up for a third time with mall owner General Growth Properties Inc., as a partner on one of its high-end shopping centers. Under the latest joint venture deal, TIAA owns 50 percent of the Fashion Show Mall in Las Vegas, after purchasing its stake for $1.25 billion.
The information was made public this week by GGP CEO Sandeep Mathrani during the company's second-quarter earnings conference call. Mathrani, who noted that the transaction values the 1.9 million-square-foot property at $2.5 billion, called Fashion Show a "one-of-a-kind asset."
"Over the past several years, the GGP team has successfully re-tenanted several anchor boxes, bringing in Macy's Men's, Urban Outfitters and Dick's Sporting Goods," he said on the call. "We brought to life the boulevard entrance bringing a number of new dining and leisure options."
Mathrani said GGP felt it was time to sell a stake in the mall.
"We see the asset even today being about $1,000 a square foot asset. We just felt it was a $2.5 billion asset, it was a large percentage of GGP, and it was appropriate to be able to de-risk from it by selling half of the asset," he said, according to a transcript of the earnings call provided by SeekingAlpha.com. "We think our partners will do very well and the asset will continue to perform because good things happen to good assets."
Mike Fisk, senior director with TIAA Global Asset Management, who spearheaded the transaction, confirmed the deal, noting that the stake was purchased on behalf of the TIAA Real Estate Account, which provides individual investors direct access to commercial real estate and has nearly $24 billion in assets under management.
"We have a long-standing relationship with GGP in terms of both debt and equity investments," Fisk said in a statement provided to Commercial Property Executive by TIAA.
He noted TIAA purchased a 12.5 percent stake in the Ala Moana mall in Hawaii in 2015 and a 49.9 percent interest in the Grand Canal Shoppes in Las Vegas in 2013.
CPE reported in May 2015 that TIAA paid $454 million for the equity interest in the Ala Moana Center, a retail and office property in Honolulu that is the largest shopping mall in Hawaii. The center had 2.2 million square feet of space at the time of the TIAA investment and has since added another 660,000 square feet.
Fashion Show, the only major retail property on the Las Vegas Strip that is not affiliated with a casino or hotel, is one of the most successful shopping centers in the United States. Originally developed in 1981, it has been renovated several times and now has 1.87 million square feet of space on 48 acres. It is anchored by Nordstrom, Neiman Marcus, Saks Fifth Avenue, Macy's, Dillard's, Dick's Sporting Goods and Forever 21. It is also one of only five malls in the U.S. that house Nordstrom, Neiman Marcus and Saks Fifth Avenue, which is "a testament to the asset's strong sales performance and its ability to consistently generate high foot traffic," according to Fisk.
The center's other tenants include Apple, Louis Vuitton, Lululemon, Microsoft, Tiffany & Co. and Michael Kors. Its occupancy rate has been 99 percent over the past six years, Fisk said.
"We were attracted to this asset based on our productive partnership with GGP and the continued alignment of interests generated through these joint ventures," Fisk stated. "Fashion Show is a top location for both new and established retailers in Las Vegas and over the years has demonstrated an ability to withstand economic cycles and new supply in the market."
Fisk said super-regional malls have proven to be a strong and stable performer as an asset class through multiple cycles.
"From a long-term perspective, our research points toward continued positive indications for regional mall performance given a modest new supply pipeline, re-leasing opportunities and expected high productivity as consumers increasingly seek entertainment experiences outside the home," he added.
TIAA, a financial services organization which shortened its name from TIAA-CREF in February, also created a new global real assets division that same month to take advantage of the growing interest in alternative investments, including global real estate.
Meanwhile, Fashion Show isn't the only shopping center TIAA has invested in recently. The real estate division last month bought a 70 percent stake in Pacific City, a 190,900-square-foot outdoor retail center in Huntington Beach, Calif., for an undisclosed amount from the project's developer DJM Capital Partners. The Orange County Business Journal reported San Diego-based DJM retained the remaining 30 percent interest in the year-old property located along the Pacific Coast Highway.