By Barbra Murray, Contributing Editor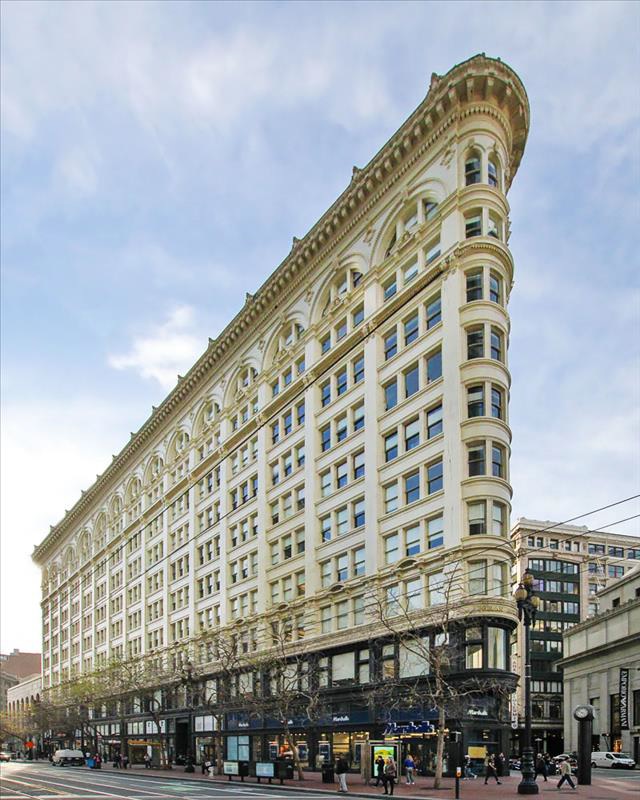 San Francisco—For Thor Equities, the San Francisco office market is nearly three times as nice as it was in 2008. Eight years after acquiring the landmark Phelan Building for $130 million, Thor has sold the 250,000-square-foot mixed-use property for approximately $370 million. The proud new owner, according to a report by commercial real estate services firm Colliers International, is Joseph Hotung/AIG.
Designed by architect William Curlett, the Phelan Building was erected at 760 Market St. in 1907, replacing the structure that had stood at the site before it went up in flames in one of the post-earthquake fires of 1906. Fast forward a hundred years and Thor takes the reins at the Phelan Building, and wastes precious little time transforming the asset into a top destination for the tech set and a desirable site for leading retailers. Thor instituted upgrades and restructured the office space at the property to provide today's highly coveted, large open-floor plans, and in a few years, such names as Credit Karma and online publishing platform Medium popped up on the office tenant roster. And the 11-story building's 52,000 square feet of retail space is occupied by the likes of Starbucks, Orogold Cosmetics, Walgreens, Verizon and Marshalls.
With nary a square foot available for occupancy at the tower, Thor found that its job was done. "After upgrading 760 Market and leasing the property to leading technology companies and retailers, we felt the time was right to sell this magnificent historic building," Joseph Sitt, CEO of Thor Equities, said in a prepared statement.
The transaction is indicative of the current state of the San Francisco office market; it couldn't be much hotter, and the proof is in the numbers. The market has experienced a head-turning 24 straight quarters of positive absorption, according to the Colliers report, and occupancy and rental rates continue to head north, as do sales prices and sales volume. "Increasing sales activity continues to be the lead story as more investors look to sell their assets to capitalize on the apex of the market," per the report. At midyear, office sales volume in the city had reached $2.1 billion.
Image courtesy of Yardi Matrix