November 21, 2011
By Barbra Murray, Contributing Editor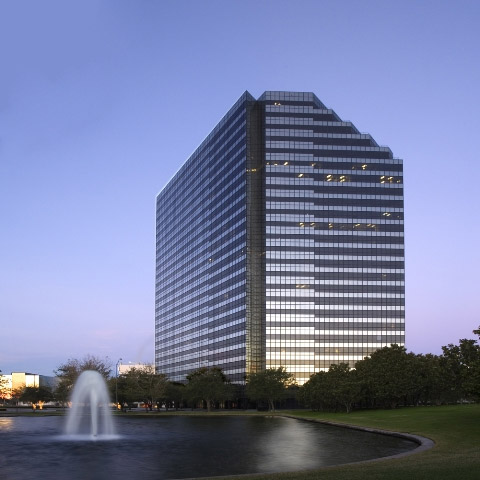 Making another big move in its current portfolio strategy, Thomas Properties Group Inc., along with affiliate TPG/CalSTRS L.L.C., has sold 2500 CityWest in Houston, with the assistance of commercial real estate and capital markets services provider Holliday Fenoglio Fowler L.P. HFF secured Crimson Real Estate Fund L.P. as a buyer for the 578,300-square-foot office building and adjacent land parcels totaling 6.3 acres.
Named for its address on CityWest Blvd., 2500 CityWest sits in the Westchase District submarket of Houston. The 25-story tower made its debut in 1982, and today it is 94 percent occupied by a long list of tenants that includes Cal Dive Marine, Aspen Technology and Maersk Inc. The property also provides parking to accommodate in excess of 2,100 vehicles.
After funding closing costs and the repayment of mortgage debt on the asset, Thomas Properties pocketed net proceeds of roughly $16 million on the disposition of 2500 CityWest.
"The closing of this transaction represents another significant step in executing our strategic plan, which includes pruning our portfolio of certain joint venture investments that have been repositioned and stabilized, and reducing our land holdings," Jim Thomas, chairman and CEO of Thomas Properties, said. "2500 CityWest is a property that we have successfully repositioned and stabilized. We are pursuing a number of attractive opportunities for the investment of these sales proceeds."
Those investment pursuits may very well include assets in the Houston market, as the company's sale of 2500 CityWest does not represent a lack of interest in the city. "We remain committed to Houston as a long-term strategic investment market based on its compelling economic and job growth drivers," Thomas said.
As for additional disposition activity, in October, Thomas Properties walked away with $4.4 million on the sale of a two-acre hotel site at its Los Angeles-area Campus El Segundo, a mixed-use development where the company continues to hold entitlements for the construction of an additional 1.7 million square feet.