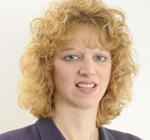 The U.S. commercial real estate industry has made some significant strides on the sustainability front recently. Caught between altruistic reasons for pursuing green development and management and the need to justify it financially, a group of largely unsophisticated market players has tended to take easy, predetermined paths without fully scrutinizing the results. But as executives grow familiar with sustainability, they are evaluating green practices more strategically—and implementing those measures into more properties and even entire portfolios.
That trend gave rise in 2010 to the U.S. Green Building Council's LEED Volume Program, which now counts a diverse assortment of 46 investors, retailers, schools and government agencies that certify large numbers of new projects, existing properties or both. Such commitment remains the purview of the most sophisticated sustainability-minded players, according to consultant Tom Paladino, who helped to develop LEED ratings and write the reference guides for the soon-to-be-launched version 4 update. But he reports that stepped-up involvement by industry leaders and proven benefits at the property level are also fueling broad interest in a more strategic approach to sustainable design.
Conditions seem ripe for large-scale change, given the combination of scientific advancements, expanding municipal mandates, and improved—if still modestly so—capital flows. As we emerge from the Great Recession, investors and developers remain fiercely protective of the bottom line. Continued reticence by lenders will likely reinforce that mindset, even as their prospective clients grow more eager to deploy their capital and start building again. That creates a fertile environment for more programmatic planning.
At the same time, sustainable processes and materials continue to increase in variety, accompanied by benchmarking tools that make calculating benefits easier than ever. Fuel cells, new exterior glazing materials, shading devices, photovoltaic technology and numerous other innovations have already proven their value in Europe's more mature sustainability markets or in the U.S. multi-family sector. Those advances are now catching on in U.S. commercial real estate. And although the payoff often remains further in the future than real estate executives generally prefer, a growing number of case studies offers examples of cost-saving tactics.
Still missing, Paladino pointed out, is hard data on how green practices affect the bottom line, as measurement has typically focused on environmental rather than financial impact. Tracking longer-term results could present skeptics with a strong business case, and provide clearer guidance for choosing from the growing menu of green strategies. The next step will be to combine the environmental and financial analyses to arrive at a true triple-bottom-line benefit for people, planet and profit.
Suzann D. Silverman, Editorial Director