By Kevin D. Mahn, President & CIO, Hennion & Walsh Asset Management: How will REITs perform in a rising rate environment?
By Kevin D. Mahn, President & CIO, Hennion & Walsh Asset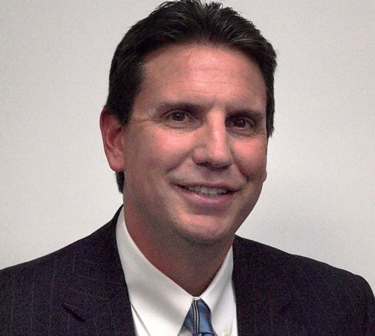 Management
Many investors are cautious on adding any Real Estate investments; Real Estate Investment Trusts ("REITs") in particular, to their portfolios due to fears over the impact of rising interest rates on the housing market and mortgage REITs in particular.   To this end, it is important to recognize that REITs are not just related to the housing market and all REITs are not Mortgage REITs.  In fact, the largest component of the REITs market in the U.S. is not associated with Mortgage REITs, but rather is associated with Retail REITs.
While Mortgage REITs tend to get the most attention due to their propensity to pay high relative yields, they do not represent the only way to invest in the REIT marketplace. They may also be the one sub-industry that experiences the most stress when the Federal Reserve ("Fed") begins to tighten through gradual increases of the Federal Funds Target Rate, which Fed Chair Janet Yellen contends will start later this year.
From my perspective, the other REIT sub-industries appear to be positioned well to perform in a rising rate environment for the next few years under the presumption that the Fed would not consider raising interest rates unless they believed that the U.S. economy was on a firm footing and expanding moderately well.
From a historical perspective, REITs have demonstrated that they have performed well in environments where the Fed has gradually raised interest rates.  For example, during the timeframe of 2004-2006, the Fed raised the Federal Funds Target Rate on 17 different occasions in 25 basis point (0.25 percent) increments, and U.S. publicly traded REITs, as measured by the Wilshire REIT Index, experienced an average annual total return of 27.7 percent.
| | | |
| --- | --- | --- |
| Year | # of Fed FundsRate Increases | WilshireREIT Index1Total Return % |
| 2004 | 5 | 33.2% |
| 2005 | 8 | 13.8% |
| 2006 | 4 | 36.0% |
Data Source:  Wells Fargo Advisors.  Past performance is not an indication of future results.  You cannot invest directly in an index.
1Wilshire REIT Index – The Wilshire REIT Index measures U.S. publicly traded Real Estate Investment Trusts. The Wilshire US REIT Index (WILREIT) is a subset of the Wilshire US Real Estate Securities Index (WILRESI).
Please note that all sub-industries of REITs contain their own set of unique risk factors that should be thoroughly reviewed and analyzed before considering an investment.