By Barbra Murray, Contributing Editor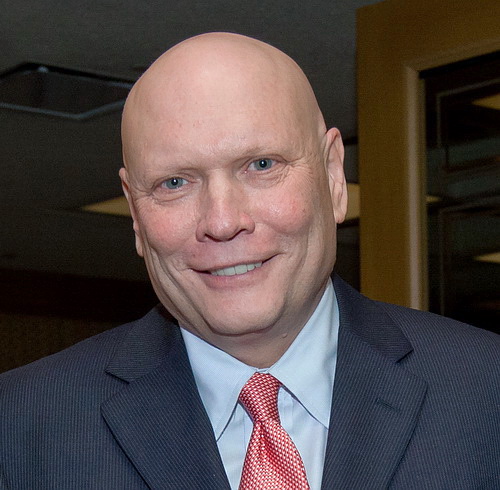 Washington—In its Q1 Sentiment Survey, The Real Estate Roundtable took high-level industry executives' temperature on expectations for the U.S. commercial real estate market, and the results are in: good times persist but confidence is being tempered by fears that the proverbial shoe(s) will drop.
Participants in the survey, conducted by FPL Advisory Group on Roundtable's behalf, weighed in on the market's general conditions and agreed that the market remains strong, partially due to a general balance in supply and demand in most markets, with the exception of those connected to the energy industry. Continued job creation, which bolsters demand for square footage, and investors' perception of the U.S. real estate market as a safe place to plunk down money in times of uncertainty, are also playing a substantial role in the maintenance of CRE's health.
"The latest survey results appear to be in line with those of recent quarters, where we generally saw strong fundamentals, strong current conditions–coupled with greater wariness about the future," Jeffrey D. DeBoer, Roundtable president & CEO, said in a prepared statement.
Yes, "wariness." Respondents cited concerns about global economic trends and the potential impact they could have on the U.S. economy. They also pointed to certain tax reform proposals and the overlapping Dodd-Frank and Basel III financial regulations as sources of uneasiness. The trepidations are reflected in the numbers: the Q1 Overall Index experienced a quarter-over-quarter decrease of 7 points, dropping from 57 to 50.
"Before the Fed's 'lift-off' on interest rates in December, the prospect of higher interest rates was a top concern, along with global instability, various policy 'cliffs' in Washington and so on. Today, the concerns over global economic slowing and financial market turmoil are more pronounced, although the concerns over interest rates seem to be heading in the opposite direction–where it's more about deflationary pressures overseas and how that might affect the U.S. recovery," DeBoer told Commercial Property Executive.
Survey participants were also queried on property values, and many expressed a belief that asset valuations have hit a high and will likely retreat. Forty-five percent of the executives predict that values will be about the same one year from now, and the reaming fifty-five percent foresee values going somewhat lower or much lower. There were no suggestions that values are headed for an upswing. Participants also see an end to the fall in cap rates.
On the issue of capital markets, the majority of respondents, 57 percent of them, expect the availability of debt and equity capital to continue to be favorable, with the one potential fly in the ointment being disquiet in the CMBS and public REIT markets.
Wrapping up the overall results, DeBoer told CPE, "All in all, not a lot of surprises in the current survey, more of a continuation of the mindset we've been seeing for some time."