By Leah Etling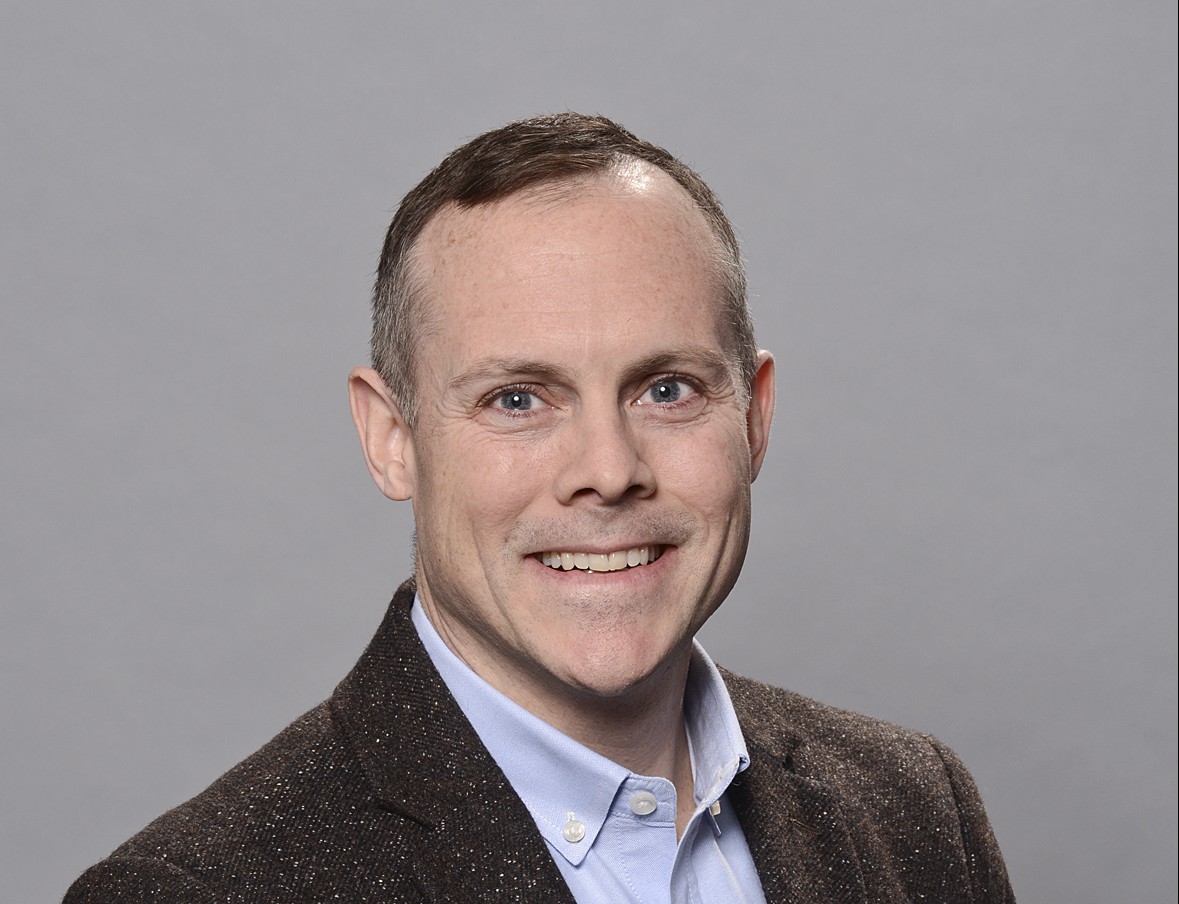 If you toil in a windowless office, Scott Delano understands your pain. The Chicago-based corporate interiors visionary says that bringing daylight into the workplace is one of the challenges and goals for many of his clients at Wright Heerema Architects.
"Numerous studies support the fact that if you are exposed to daylight, you are happier, more productive and more efficient. As a result, we're making an effort to incorporate as much daylight as possible into nearly every space," said Delano, the firm's design director.
Delano is charged with leading, inspiring and growing the interiors practice for the firm's varied client base, which includes the office, medical, marketing, non-profit and multifamily sectors.
No matter what the industry, there's strong evidence that natural light is a plus at work. "From a design perspective, we're focused on capturing the daylight and accentuating it in a way that doesn't distract employees," Delano said. And it helps create more sustainable spaces, too, "because when you access more naturally occurring light, you use less energy from artificial light sources (that is, the ones that run up the electric bill)."
So if you're thinking of giving your office space a makeover, think windows and skylights for happier employees. And read on for more interior insights from Scott Delano.
What are the current trends in interiors?
Delano: We're going to see a lot more attention paid to the type of work happening in a space and the needs of the individuals who work there. Thinking about workplace design specifically, we've seen for a while the obvious trend of moving to the open office, and then the resulting backlash against the concept. We're now seeing even more that neither the open or closed office layout is great in and of itself, nor is it bad; it's only how it's applied that's important. We're also seeing a lot more research about differing needs of introverts and extraverts in the workplace. It's surprising to some people that the needs of both personalities can be addressed in both open and closed settings. Workspaces are most effective when they are keenly adapted to the unique needs of individual companies.
Describe the project from your past you are most proud of and why.
Delano: Earlier in my career, I worked on very high-end residential projects. While I enjoyed that work and I'm proud of it, I was left with a sense that something more could be done—something more powerful, more meaningful, more impactful. Shortly after I moved to Chicago, I joined a firm that did municipal work and I remember distinctly my very first library project, which was in a community that didn't have a library before. Midway through the project, I realized we were spending the identical amount of money to provide a 25,000-square-foot library as I had just spent to build someone's 5,000 square foot vacation home in Vail. The experience deepened my commitment to making a difference through my work in architecture. The things we do, the choices we make, and the places we create are powerful and meaningful and impactful. There's nothing more fulfilling in this field than using resources well, to create something for the greater good.
Is there a type of interior design project that you have not had the chance to work on that you would like to pursue in the future?
Delano: Coworking is dramatically reshaping the way we think about the office. Of course, coworking will never entirely replace traditional offices and it's not right for every company. But as the concept evolves, we're going to see new hybrids emerge as traditional offices react to the coworking trend in a more dramatic way than just adding a Wi-Fi lounge for communal collaboration. There's going to be something that's a bit more active, more of a gray area between community lounges and actual, owned office workspace. I'm really excited to get a peek at what that might look like and look forward to being part of it.
What type of interior space do you personally find most comforting/welcoming?
Delano: I respond very well to spaces that have a clear opinion: spaces that are intentional, articulate and sure of what they are. I like spaces that are conceptualized and executed in a way that demonstrates clearly what the concept was. These space don't feel as though they're ambivalent or confused. To me, a space that's sure of itself creates the most welcoming experience.
What's one interior design fact that might surprise an educated real estate savvy audience?
Delano: One thing that usually surprises people is that good design doesn't necessarily cost more than bad design. The difference is, in order to get to the very good ideas, you have to do the upfront work.
To some degree, it's like painting a room. You have to spend as much time taping and prepping the wall as you do actually painting it for it to be a good paint job. Too often designers forget that prep, and largely what we do in interior design and architecture is prioritize that thought work before construction starts. The more time you can put toward preparation and solve things before they become problems, the fewer problems you'll have. So good design doesn't necessarily cost any more, but it does take a little bit more time. And it's well worth it, in my opinion.
Anything else you would like to add?
Delano: When we embark on a design project for a client, the most important thing is creating a space from their viewpoint so it feels authentic for them. When people walk into a space we designed, we want them to feel like they've entered a place that has a spirit, a place that feels like it wants you to be there. I want people to see that in the work of Wright Heerema. I hope that people feel welcomed and inspired by the things that we do.