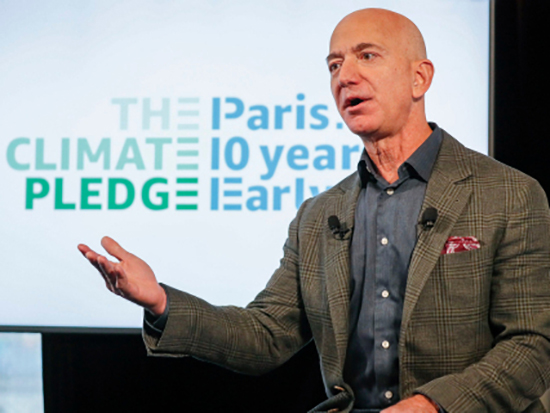 Amazon and Global Optimism have announced The Climate Pledge, a commitment to meet the Paris Agreement 10 years early, with Amazon as the first signatory of the agreement. The initiative calls for signatories to be net-zero carbon across their businesses by 2040.
Two years ago, Amazon set a target to power its global infrastructure with 100 percent renewable energy. Based on that pledge, Amazon is now aiming to reach 80 percent renewable energy by 2024 and 100 percent by 2030.
---
READ ALSO: Energy Efficiency and Empowering Operations
---
To get there, the online shopping giant needs to boost investments in renewable energy. To date, the company has launched 15 utility-scale wind and solar projects that will generate more than 1,300 megawatts of renewable capacity and deliver more than 3.8 million megawatt-hours of clean energy annually. The capacity is enough to power 368,000 U.S. homes. In addition, Amazon has installed more than 50 solar rooftops on fulfillment and sort centers around the globe that generate 98 megawatts of renewable capacity and deliver 130,000 megawatt-hours of clean energy per year.
Using its size and scale, Amazon wants to set an example. Companies that sign The Climate Pledge will agree to several conditions, including to measure and report greenhouse gas emissions on a regular basis; to implement decarbonization strategies in line with the Paris Agreement through real business changes and innovations, including efficiency improvements, renewable energy, materials reductions and other carbon emission elimination strategies; to neutralize any remaining emissions with additional, quantifiable, real, permanent and social-beneficial offsets to achieve net-zero annual emissions by 2040.
Greener delivery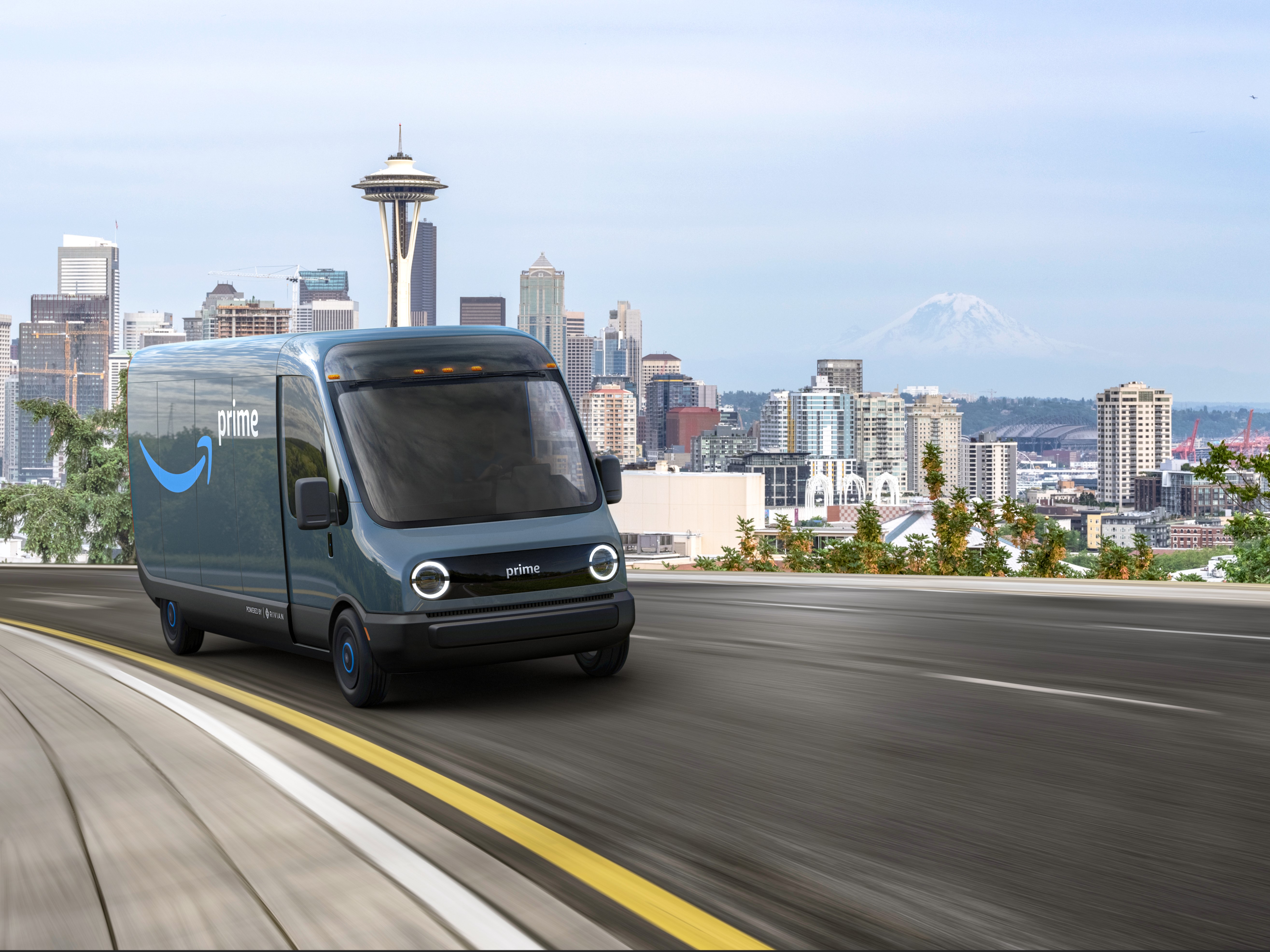 Amazon's $440 million investment in Rivian is one of the measures the company is taking to tackle the issue: Rivian is a producer of emissions-free electric vehicles headquartered in Plymouth, Mich., and has a manufacturing plant in Normal, Ill. While the initial funds were directed toward accelerating the production of electric vehicles, now the retailer announced the order of 100,000 electric delivery vehicles from Rivian, marking the largest order ever of electric delivery vehicles.
The vans are slated to begin delivering packages to customers in 2021, by 2022 the fleet should comprise 10,000 new electric vehicles and by 2030 the company wants to have all 100,000 vehicles on the road. This would offset four million metric tons of carbon per year by 2030.
Amazon has also announced the launching of the Right Now Climate Fund, committing $100 million to restore and protect forests, wetlands and peatlands around the world in partnership with The Nature Conservancy. The fund will not only remove millions of metric tons of carbon over the lifetime of the project, but will also create economic opportunity for thousands of people.