The New Retail Experience
The industry is changing and retailers need to adjust. At RECon, expert panelists explained what to be on the lookout for.
By Meeghan Fuhr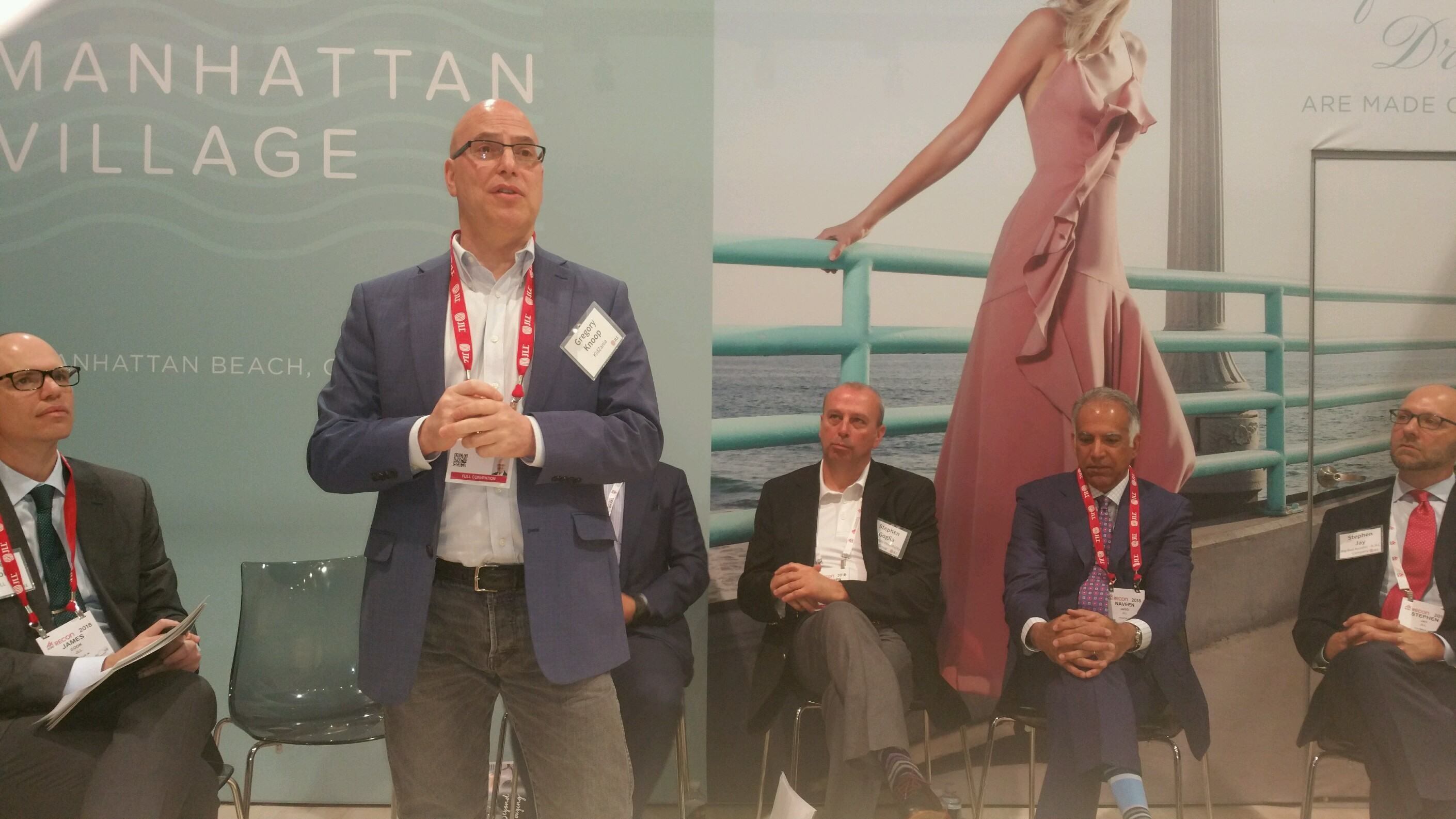 Retail experts gathered to discuss the different facets of the retail industry during a breakfast hosted by JLL at RECon in Las Vegas. Each panelist was from a different segment of the retail industry, but they all had one common thought: The retail industry is changing, and retailers need to be aware of this and adjust to these changes.
One thing was made very clear, and that is that malls are not dying. "We've spent too much time talking about the death of malls, and that is grossly inaccurate," said Naveen Jaggi, president of Retail Advisory Services at JLL. The malls, Jaggi said, are a reflection of their community, and the greatest malls in America are thriving in great communities. The mall is changing, however, and retailers need to be proactive when addressing these changes if they want to succeed. "The days of plug-and-play retail are gone," he said, and you need to put more research and customization before bringing a retailer in.
Making the process work
When asked by James Cook, director of Retail Research at JLL, if all the buzz about the experience of retail is really important, Jaggi replied that in actuality there is a whole world of consumers that don't care about experience as much as they care about value. "Stores like Dollar General, Ross and TJ Maxx don't provide much of an experience, but they provide you with the best bang for your buck." So, what do you do if you can't figure out how to bring experience to your stores? Figure out pricing.
Experience does still matter, though, and it means different things to different retailers. For food and beverage, Stephen Goglia, CEO of Craveable Hospitality Group, said there are important elements behind the scenes that diners don't even realize create a great experience. Goglia said that everything a guest sees and touches is important beyond just the food, because "providing a great experience is about making a customer feel comfortable without necessarily knowing why." He looks at lighting, flooring, comfort level of furniture, brightness of televisions, noise levels, among a long list of other things.
In Walgreens, a good experience means something different entirely. Joe Brady, divisional vice president of Real Estate at Walgreens, said with a typical dwell time of only 10 minutes or fewer, consumers want and need change. Walgreens has rolled out a new process called Simplified, which has dramatically reduced the number of SKUs to help customers find what they need quickly and "get in and out." They also try to create a good experience to customers through their Balance Rewards Program, which, impressively, captures nearly a third of Americans.
Stephen Jay, managing director at Big Red Rooster, a JLL Company, said that customers typically come to stores with a list of what they want and an idea of how much time they want to spend in the store. When a retailer is able to reduce the time it takes to find the items on their pre-determined list, that customer can spend the remaining time they had either intentionally or unintentionally planned for looking around the store at other items and making indulgent purchases.
Destination traffic drivers
The conversation continued with additional nuances of food halls and pharmacies, but the creativity and experience of Kidzania, interactive centers for children to role play adult jobs, seems to be a solution for some struggling malls. Greg Knoop, chief development officer, North America at Kidzania, explained how these centers are "destination traffic drivers."
Kidzania has drawn in almost 68 million visitors since opening in Mexico in 1999, and Knoop explained that Kidzania may teach different occupations in Boise than in Manhattan, as an example, based on the local community's needs. Further, the average dwell time is about four hours, so mom and dad can drop off their child for an extended period of time and then get some shopping done at the mall. "Sixty-eight million visitors are going to change the mall scape in the United States," said Knoop, and "Kidzania is the fabric and texture of growth evolution and builds on the inspiration of the community." Malls aren't dying, they are changing, and concepts like Kidzania are catalysts of that change.
Experience-driven retail is on the forefront of many people's minds, but this means different things for different communities and retail segments. Ultimately, experience isn't always an activity, but instead just a way to make the customer feel good and address their needs. If a customer is primarily price and convenience driven, you need to provide them with a different experience than other retailers who need to provide customers with more creative solutions. As competition increases with the rapid expansion of e-commerce, it's important for retailers to figure out what their own version of creating a good experience is.