By Marc Imrem, Managing Director, Capital Markets, Transwestern
Being a pioneer in commercial real estate can pay huge dividends. Just look at the investors who discovered higher yields in tertiary markets or made the smart play of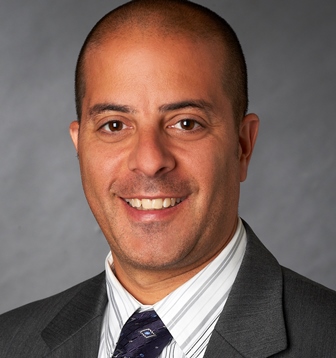 buying buildings with short-term leases. Now, the new frontier in investment sales appears to be the auction block. Auctions provide an opportunity to dispose of properties with major hurdles such as a poor credit tenant, a tenant that's not planning to renew its lease or a tenant that has vacated the property but still pays rent. Traditional marketing methods for such properties often prove ineffective as potential buyers back out of deals after going under contract or owners assume they can't achieve an acceptable sales price. Now brokers can offer their seller and investor clients the auction option for net-leased property. It's a largely untraveled path to better yields.
Sellers auctioning net-leased properties enjoy all the traditional perks of the process:
surety of closing
a quick sale at true market value
exposure to a large number of pre-qualified buyers
competitive bidding that often leads to a higher than expected sale price
Investors can also benefit by:
receiving a steady stream of opportunities
acquiring high-yield properties
buying properties with potential upside
The auction method worked well in the November 2014 sale of a triple-net-leased retail building that had gone dark in New Bern, North Carolina. The tenant, Rite Aid, was still paying rent and had seven years left on its lease, but it no longer operated in the building. Traditional marketing wouldn't generate enough interest and would run the risk of the prospective buyer bailing out after doing due diligence. Bringing the property to auction eliminated these hurdles by presenting all facts upfront and exposing the property to a wide range of buyers. As a result, the property sold quickly at terms that exceeded the seller's expectations.
Another example was the January 2015 sale of a triple-net-leased big box retail building in Jacksonville, Florida, with a short-term lease to Home Depot. Both the seller and broker couldn't get a renewal commitment from the tenant, creating an obstacle that the buyer would discover upon due diligence. The transparency required in the auction process allows buyers to develop a strategy to overcome difficulties before going to contract.
Each of these triple-net-leased properties had hurdles that may have prevented a sale or attracted low-ball offers, yet an auction was able to provide broad reach and attract buyers interested in taking a little risk for higher yields and upside potential. Not only do auctions engage a pool of potential buyers and often result in a higher-than-expected sale price, but they also require buyers to complete due diligence prior to the auction, which increases certainty of closing.
Taking auctions to the net-lease and especially the sale-leaseback market is a new twist sellers should consider. It's a little bit of work, but not as much as the traditional method. And commercial real estate investing pioneers in the auction arena are reaping great rewards!