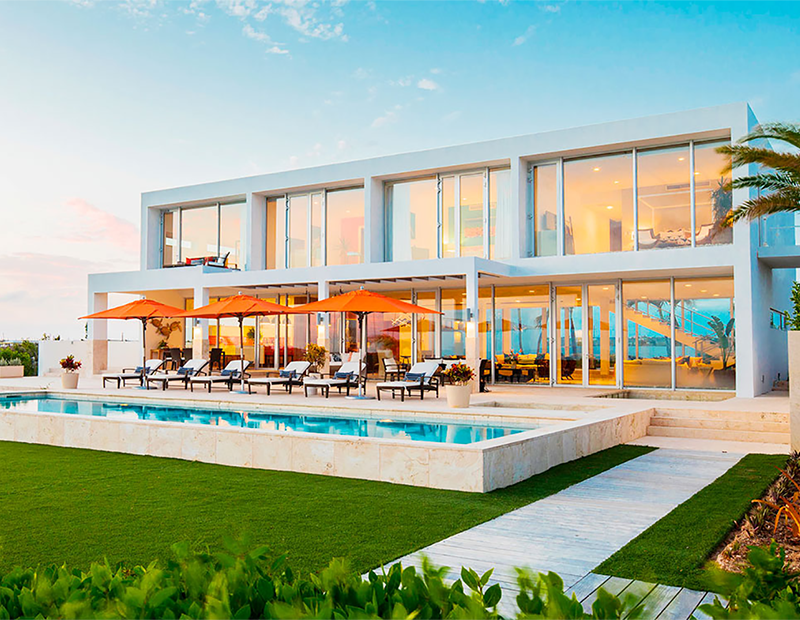 Marriott International dipped its toe into the burgeoning home-sharing business last year during a pilot program in Europe, under its Tribute Portfolio Homes brand. The company is now jumping in to the competitive short-term rental market in a much bigger way, as it launches Homes & Villas by Marriott International, offering 2,000 premium and luxury homes in more than 100 destinations around the globe, including the U.S.
Travelers, who will be able to use the Marriott Bonvoy rewards program, can choose between high-end lodgings like a four-bedroom cottage in California wine country, a six-bedroom villa in Sorrento, Italy, or an oceanfront village complete with a butler and private beach in Anguilla.
Marriott's entry into the home-sharing market comes as Airbnb expands its offerings including the March acquisition of HotelTonight, a hotel-booking platform aimed at last-minute trip options at boutique and independent hotels. Moreover, Airbnb recently expanded Airbnb for Work, its platform for supplying rental space to companies and professionals and also acquired Gaest.com, an online marketplace that provides meeting locations for short-term rentals.
"I do expect the lines between the traditional hotel and short-term rental industries to blur," Lukas Hartwich, a senior analyst who covers the lodging industry for real estate research firm Green Street Advisors, told Commercial Property Executive. "Marriott's recent announcement is an example of that, while Airbnb's recent acquisition of HotelTonight is another. There is some demand overlap between the two groups, but I think the data shows that hotels and short-term rentals are complimentary, rather than competitive."
An illustration of that may be last week's announcement from Airbnb and RXR Realty, a New York-based real estate developer, owner and operator. The two firms will turn select RXR-owned commercial space into luxury rentals available exclusively on Airbnb. The companies are launching next year with 200 units on 10 upper floors at the 33-story 75 Rockefeller Plaza in Midtown Manhattan, with plans to expand to an RXR development at Brooklyn Navy Yard and possibly other cities. An Airbnb statement described the units as a "new category of urban lodging" that will be designed to "blend the features of a luxury hotel with all the comforts of a home."
Lorraine Sileo, senior vice president of research and business operations at travel research firm Phocuswright, said the Airbnb/RXR collaboration is not surprising. She mentioned that companies like Airbnb are targeting business travelers to continue growing their platforms, particularly as the leisure travel business begins to slow down a bit.
"There's a lot of potential there," she said, noting that offering fully equipped apartments like the ones planned for 75 Rockefeller Plaza gives business travelers the "local experience" they desire while also having room for meeting space. Of course, leisure travelers will also be attracted to Rockefeller Center, which is a major New York City tourist hub.
Competition moves to the next level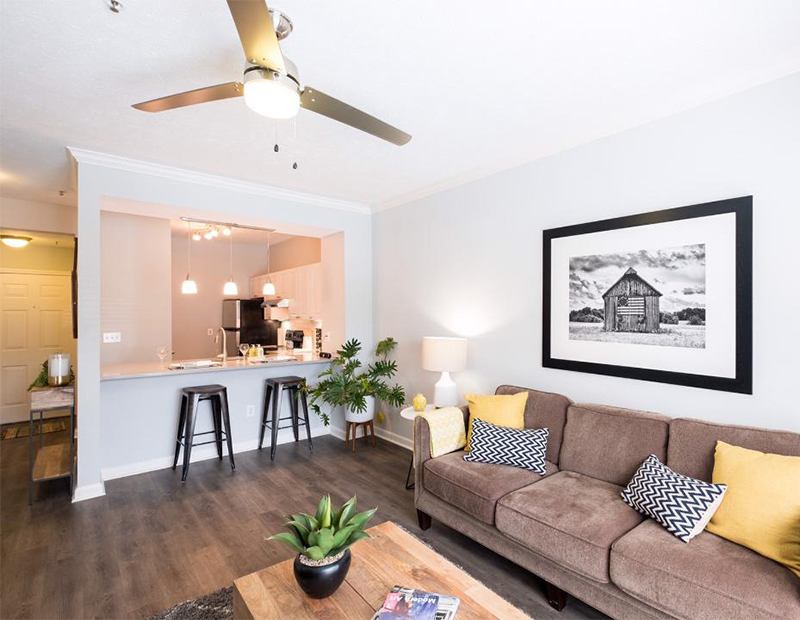 Sileo noted it's harder for hotel chains and their online booking sites to compete with big booking aggregators and online travel agencies. Therefore, it is not surprising that Marriott is expanding into the home-sharing business.
"The competitive set for hotels has gotten bigger. They're not just competing with Hiltons and Hyatts. More and more people are staying at a home rental. High-income travelers are more likely to stay in a home rental or apartment rental. It's difficult for hotels to compete with a global brand that goes across all types of properties and all different brands," Sileo said.
For Marriott, the goal is likely to try to keep its loyal customers within the family because they will be able to use their rewards plans for the home-sharing rentals.
"It's about having your traveler who is already committed to the Marriott brand, who feels secure in that brand, getting the levels of service and security and also being able to trade in their points or redeem their upgrades," Sileo added.
Brian Ferdinand, managing partner of CorpHousing Group, a national short-term rental operator, compared Marriott's launch of its home-rental initiative to booking platforms like Airbnb, Expedia and Booking.com.
"They are not going out and acquiring real estate," Ferdinand said of Marriott. "They are not actually servicing them. They are not actually cleaning them…They are acting as a booking agent for the people who do have the assets."
Multifamily short-term rentals grow
Ferdinand's company—which markets its exclusive inventory of high-quality multifamily rentals through its hospitality platform, SoBeNY—assembles and manages Class A apartment rentals in partnerships with commercial real estate investment and development firms. CorpHousing Group is currently located in downtown neighborhoods of seven U.S. cities—Miami, Denver, Seattle, Philadelphia, Nashville, Tenn., Columbus, Ohio, and Washington, D.C.,—with plans to expand to 11 by the end of the year. The firm owns about 10 percent of its apartment rentals, has long-term master leases for about 85 percent of the listings and manages the remaining 5 percent of its offerings. The company has its listings on the major booking sites too, but repeat customers tend to go through the SoBeNY site.
"There is a whole emerging hospitality industry that is centered on residential investments. It's being driven by customer demand," Ferdinand said.
Other short-term rental firms such as Stay Alfred, which has about 1.5 million square feet of multifamily units under management in more than 28 downtown neighborhoods, have deals with apartment developers and owners including Laramar Group, Equity Residential, Trammell Crow and Greystar. Like CorpHousing Group, Stay Alfred provides the cleaning and customer service for its apartment rentals.
For multifamily owners with vacancies looking to stabilize their properties, short-term rental operators like CorpHousing, Stay Alfred and blueground let them boost their net operating income, eliminate vacancy losses and improve cash flow. Furnished apartment provider blueground typically leases multiple units before they are on the market, with the goal of leasing them for many years.
In November, Vacasa—the largest vacation rental management company in North America—expanded its property management services into the multifamily market with Vacasa Multifamily. The company now focuses on both stabilized properties and those in lease up. Vacasa Multifamily started in seven urban markets—Chicago, Seattle, Dallas, Houston, San Antonio, Texas, Portland, Ore. (where Vacasa has its main headquarters) and Boise, Idaho. Plans are to expand to new cities this year.
Ferdinand said the short-term rental market is "starting to nip at the heels" of the hotel industry. "It hasn't hurt them yet, but I'm sure it's starting to have minimal impact in the cities that allow it," he concluded.