December 29, 2011
By Scott Baltic, Contributing Editor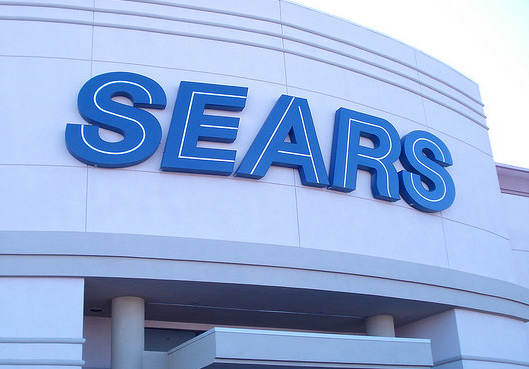 No sooner had Santa's list faded into the background for another year than the business community was forced to focus on the Sears list. Tuesday's announcement from Sears Holdings Corp. that it will be closing 100 to 120 Kmart and Sears full-line stores dropped just one shoe; the other will drop when the company releases the tally of exactly which of its more than 4,000 stores in North America are getting the axe.
The holding company noted quarter-to-date and year-to-date sales declines in both its Sears and its Kmart units, driven primarily by lower sales in consumer electronics, home appliances and apparel. One bright spot, however, was Lands' End brand sales in Sears stores, which were up "mid-single digits," according to the parent company.
Sears Holdings cited lower sales as a significant factor in a decline in its Adjusted EBITDA; fourth-quarter consolidated adjusted EBITDA is expected to be less than half of last year's figure of $933 million of ($795 million in the United States and $138 million in Canada). The company said it expects the store closures to generate $140 million to $170 million of cash as the net inventory in these stores is sold, and that it expects to "generate additional cash proceeds from the sale or sublease of the related real estate."
But in this economy, with an especially troubled bricks-and-mortar retail sector, how realistic is that expectation? Again, no one can provide more than an educated guess before The List is released, but two CRE professionals whom Commercial Property Executive spoke with provided some insights.
"Till the list comes out, we're all guessing," emphasized Greg Maloney, president and CEO of Jones Lang LaSalle's retail arm. He observed, however, that it's important to note that Sears locations are mostly owned and Kmart locations mostly leased. So just for cashflow reasons, he said, underperforming leased stores are more vulnerable than owned ones.
Based on that, he said, lease expirations would plausibly be a factor in which stores to close. Landlords in particular will really want to see that list, which Maloney said should be forthcoming by the end of this week or next week at the latest.
Bill Rose, San Diego–based national director of Marcus & Millichap's National Retail Group, told CPE he foresees potential problems given the typical store footprints of about 100,000 square feet.
Rose speculated that the 100–120 stores are likely in secondary and tertiary markets, where Sears and Kmart are competing with Wal-Mart and/or Target. In those markets, he says, there won't be much demand for such large spaces. In addition, Rose said, retailers that are currently expanding, such as Best Buy, TJ Maxx and HHGregg, are typically looking for spaces of about 30,000 square feet. Maloney sees chains like Kohl's and Target as possible takers of former Sears/Kmart space.
Both men agree that, depending on the underlying market, a shopping center landlord might be able to repurpose, reposition or subdivide space vacated by a Sears or Kmart.
Rose commented that the company's mall stores are typically well located. Maloney agreed that "In a lot of cases, it's good real estate," and added that underperforming stores in shopping centers are likely in centers that aren't doing well anyway. Finally, Rose commented, "Sears needs to reposition their brand to bring some clarity." The company has some great brands, he said, such as Craftsman, DieHard and Land's End, and really needs to focus on getting the best value from those.