By Paul Daneshrad
President & CEO, StarPoint Properties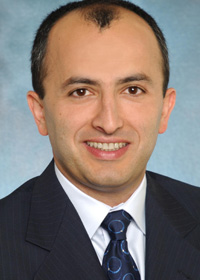 With the current national and international tide of economic woes plaguing the U.S. and the world markets, there are a few things to consider and ponder when looking at the real estate scene. I don't want to bring a doom-and-gloom message, but there are some frightening factors that are shaping this grim picture that doesn't look like it will be changing in the near future.
For example, the University of Michigan Consumer Sentiment Index preliminary figures for October came in at 57.5, an unexpected decline from the 59.4 number in September's final report. This is the lowest non-recessionary level ever, except for the 55.7 reading in August. By comparison, the index was at 70.3 percent in September 2008 when Lehman collapsed and we were worried if the world was coming to an end. It was 81.8 on Sept. 11, 2001.
But these trends don't stop here. According to America's Research Group, 82 percent of Americans expect to spend less or the same this holiday season. Excuse me? Did you say 82 percent? French banks have $70 billion of exposure to Greek debt. The Fed just lent the European Central Bank $600 billion. Twenty percent of all of all our exports are bought by the European continent which looks like it's headed for the abyss. Let's hope they don't take us with them.
The U.S. Bureau of Industry and Security, in a new report, says that countries that have debt levels more than 90 percent of GDP are at high risk of stagnation and failing economies. We are at 100 percent. What are we smoking? And then there's Greece, with its one-year bonds trading at 95 percent. Now that's what I call a risk-adjusted return.
On our own shores, the richest country in the world has 45 million people living in poverty. Small business creates 80 percent of all new jobs, yet only 3 percent of small businesses are reporting that they have the confidence to hire.
Let's hope they are planning on hiring a lot.