By Keith Loria, Contributing Editor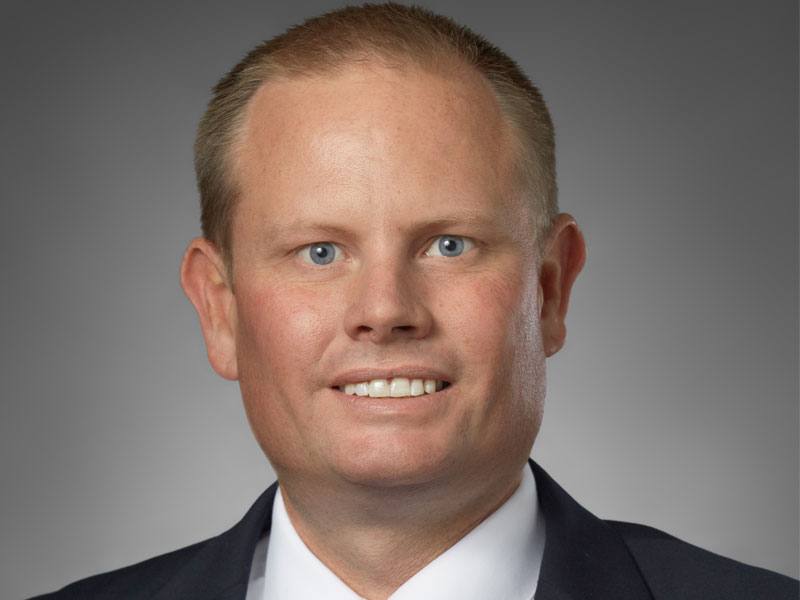 Memphis now tops the list of most favorable markets for single-family rentals. San Francisco, usually popular among investors, ranks last. That's according to online real estate investment management firm HomeUnion, which ranked U.S. markets based on cap rates.
"This report offers the first nationwide glimpse into actual returns for investors looking for stabilized rental homes across the country," Steve Hovland, HomeUnion's manager of research services, told Commercial Property Executive. "These cap rates reflect actual returns before any value-add activities."
The data shows Memphis tops the list with a cap rate of 7.3 percent. After Memphis, the top five SFR investment markets include Oklahoma City at 6.9 percent, Pittsburgh at 6.4 percent, Cincinnati at 6.4 percent and Houston at 6.1 percent.
"Memphis' low prices were the primary driver for the market's ascension to the top of this ranking," Hovland said. "Buyers targeted the market's low-priced homes utilizing cash. In the fourth quarter, Memphis' percentage of cash investment sales was 67 percent, significantly higher than the national average of 56 percent."
San Francisco registered the lowest cap rate in the study with 2.7 percent. Others near the bottom include San Jose at 2.7 percent, Orange County at 3 percent, Los Angeles at 3.2 percent and New York City at 3.5 percent.
"The concentration of wealth in San Francisco has created sizable demand from traditional buyers, which has pushed up prices for investors that compete in the market," Hovland said. "At the end of last year, investment home prices in San Francisco were 92 percent of owner-occupied home sales. Nationally, the median investment home price is only 70 percent of owner-occupied prices."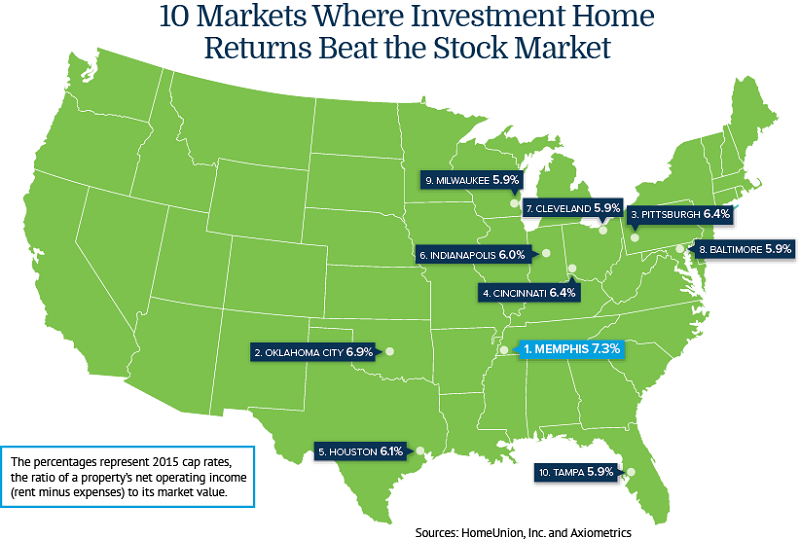 According to Hovland, a few surprises arose during the cap rate analysis.
"First, the absence of Detroit from the top-10 list seems like a glaring omission. Upon further examination of the comps, investors heavily favored Macomb and Oakland counties rather than targeting properties in the less-expensive Wayne County," he said. "Houston's rapid rise into the top 10 was also unexpected. Uncertainty over oil prices pulled investors to the sidelines or encouraged buyers to limit capital exposure to the market."
Looking ahead, the research suggests cap rates could face some further compression as investment capital flees the volatile equities markets in search of yields.
"The already-low cap rates, however, are not anticipated to tighten significantly (0 to 20 basis points)," Hovland said. "Oil patch markets are the most exposed to weak economic conditions in 2016. Houston and Oklahoma City could see rising cap rates as investors look elsewhere. At the other end of the spectrum, strong demand for properties in Orlando, Tampa and Charlotte could result in the largest cap rate compression."