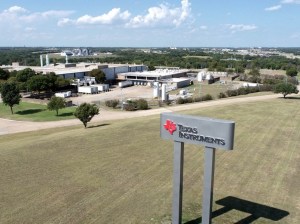 Dallas-based Texas Instruments Inc. will ultimately invest as much as $30 billion in the development of a 300-millimeter semiconductor wafer fabrication facility in Sherman, Texas. After a global search, the semiconductor manufacturer selected the suburban Dallas town for the 4.7 million-square-foot project, which will deliver in four phases.
TI already produces 80 percent of its 300-mm wafers internally, and the company endeavors to decrease the outsourcing of the product even further for control purposes and cost-effective measures. Additionally, the product itself drives efficiencies.
---
READ ALSO: How Dallas Investors Capitalize on Industrial's Staying Power
---
"The real secret behind 300-millimeter is the wafer diameter and the fact that with that wafer diameter, you get a 40 percent reduction in your chip cost compared to somebody building on 200-millimeter. And when you think about the fact that you operate these fabs for 30-plus years, that's all the money," Richard Templeton, president & CEO of Texas Instruments Inc., said during the Sanford C. Bernstein Strategic Decisions Conference on June 2, 2021.
Semiconductor central
TI plans to build as many as four fabs on an approximately 560-acre site along Highway 75, 60 miles north of Dallas, to accommodate demand in the electronics, industrial and automotive markets over the long term. According to a Sherman City Council tax abatement document, the initial phase of the development will feature a plant totaling just over 1 million square feet, a 240,000-square-foot operations support building and a 100,000-square-foot operations support building. The estimated investment to get the first phase up and running is roughly $6.5 billion.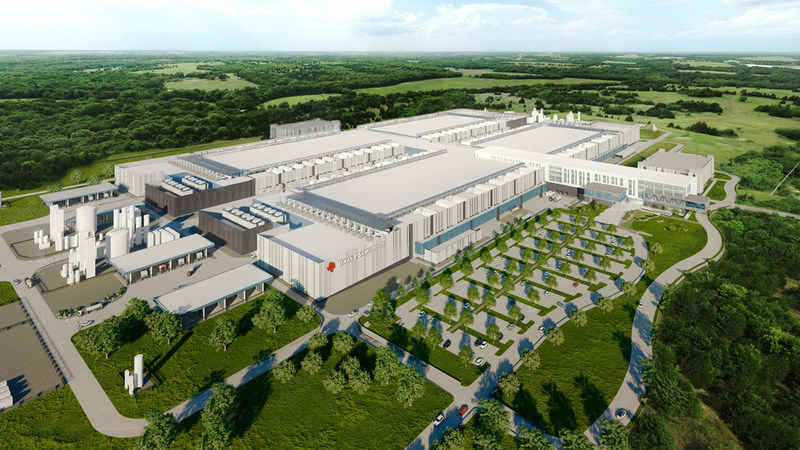 Construction of the first and second fabs is on schedule to commence in 2022, with production from the first new fab on track to begin as soon as 2025. While TI has not released a schedule for the remaining fabs, at full buildout, the Sherman site will hold the distinction of being the largest electronics production facility in the state of Texas.
TI, which has operated a small manufacturing plant in Sherman since 1965, is the only semiconductor company headquartered in Texas, but it's hardly the only semiconductor company to make its home in the Lone Star State, which is known for its pro-growth policies, adaptable workforce and abundant natural resources. Texas is a national leader in semiconductor manufacturing and TI's commitment reinforces the state's status. With any luck, Texas will welcome Samsung's $17 billion chip plant; the company is currently scouting U.S. locations for the project, and Texas officials are wooing the South Korea-based manufacturer with incentives.