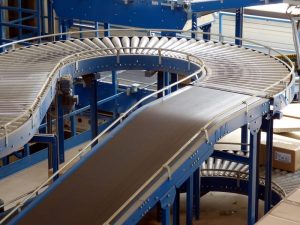 Terreno Realty Corp. has paid $39.4 million, net of free-rent credits, for a 221,000-square-foot industrial asset in Hialeah, Fla. According to Commercial Observer, the seller was Flagler—a developmental branch of Florida East Coast Industries. The newly constructed asset is situated within Countyline Corporate Park, which includes more than two dozen buildings.
Designed to achieve LEED certification, the facility is fully preleased to three tenants, all set to commence their leasing period by the end of September. The estimated stabilized cap rate for the property is 3.7 percent, according to a press release issued by the buyer.
The rear-load industrial distribution building is located at 4151 W. 108th St. and offers 32 feet clear heights. The construction, occupying 11.4 acres, has 65 dock-high and two grade-level loading positions. Additionally, 188 parking spaces are available on the site.
Terreno's latest acquisition sits between the Ronald Reagan Turnpike and Interstate 75. The Hialeah Trail Park is right next to the location, while a Home Depot distribution center is also nearby. The latter facility traded earlier this year as part of an $184 million portfolio sale, with CenterPoint acquiring two assets from Flagler.
Terreno previously purchased buildings 24 and 25 of the park in April for $50 million. Built in 2021, the Class A industrial properties each encompasses 136,975 square feet, with the tenant roster including Vanguard Logistics and Seven Point Equity Partners, according to CommercialEdge data.
A steady industrial market
Boosted by continued demand, metro Miami's industrial market continues to mirror nationwide healthy fundamentals. As of May, the average rental rate per square foot was up 4.4 percent year-over-year, matching the national figure, according to a recent CommercialEdge report. The average rent, however, clocked in at $8.54 for Miami, above the $6.59 U.S. rate.
Terreno Realty owns and operates industrial properties in the Los Angeles, northern New Jersey/New York City, San Francisco Bay Area, Seattle, Miami and Washington, D.C., markets. Acquisitions focus on already built out properties in the six major coastal areas, with two-thirds qualifying as value-add investments. The REIT has a market capitalization of almost $4.7 billion.
As of June 30, the firm's portfolio consisted of 234 buildings adding up to 13.8 million square feet and 27 improved land parcels on a total of 97.6 acres. Six properties and three improved land parcels were added to the portfolio in the second quarter of 2021, for $54.2 million.