By Alex Ciorogar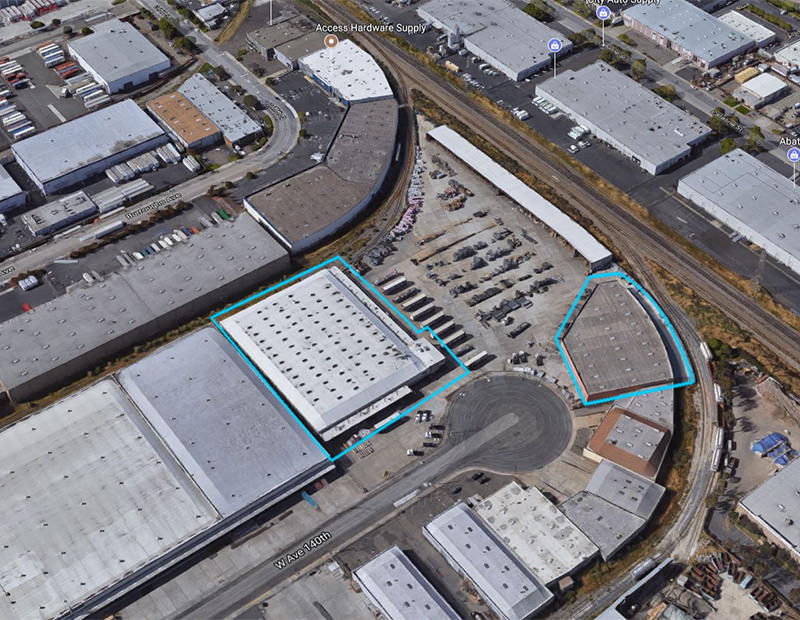 Terreno Realty Corp. completed the renovation and leasing of two industrial distribution buildings in San Leandro, Calif. Spreading over a 8.2-acre site, the 100,000-square-foot properties are located at 2062 and 2091 West Ave. 140th.
A 68,662-square-foot asset was leased to a third-party logistics provider through January 2023, while the other 31,832-square-foot property was rented by an equipment rental company through April 2027.
Calculated as an annualized cash basis net operating income stabilized to market occupancy divided by the total acquisition cost, the estimated stabilized cap rate of the property is 5.3 percent. Total acquisition cost includes the initial purchase price, the buyer's due diligence and closing costs, estimated near-term capital expenditures and leasing costs necessary to achieve stabilization.
The Oakland International Airport is three miles south.  
Images via Google Street View