By Corina Stef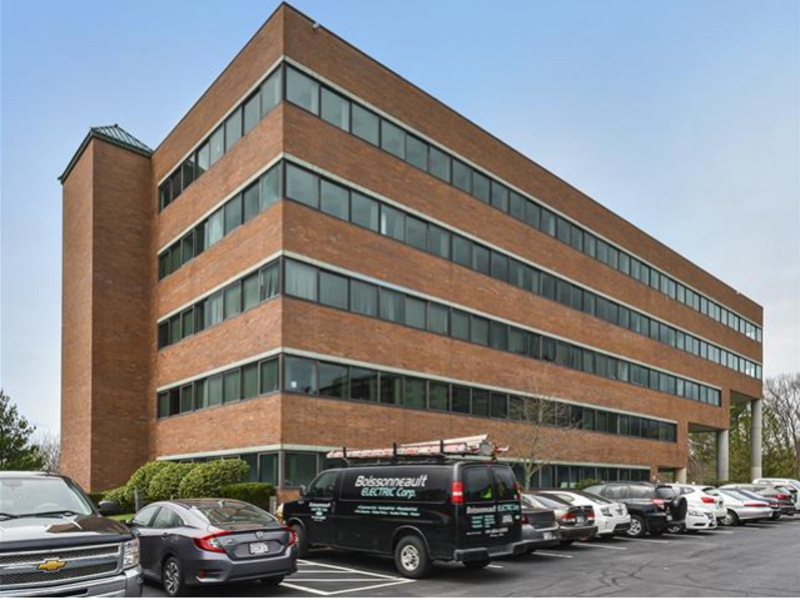 Real estate development and investment firm U.S.-1 Ventures signed two new leases and extended two others at one of its Danvers, Mass., office buildings. The new tenants are financial service firm Primax, which will relocate from 516 Edgewater Drive in Wakefield, Mass., and Norwin Technologies Corp., which will move its headquarters from 300 Rosewood Drive in Danvers. Norwin will leave its current location at the end of the summer and plans to have the space fitted by summer 2018.
Colliers Executive Vice President Greg Klemmer, Senior Vice President Tim Brodigan and Associate Dan Driscoll brokered the lease transactions.
Renovations Retain Tenants
Long-term tenant Seacoast Capital Managers and SuperMedia LLC decided to extend their leases, following the property's $1 million renovation in 2016. Situated at 55 Ferncroft Road, the 86,000-square-foot development spreads throughout five stories and includes refurbished lobbies, common areas and restrooms, improved HVAC and building systems and new landscaping. Additionally, it features 329 parking spaces, according to Yardi Matrix.
The asset is adjacent to the DoubleTree Hilton Hotel and in the vicinity of fitness centers, restaurants, retailers and schools. It also offers easy access to Interstates 95 and 55, while Downtown Boston and the New Hampshire border are 20 miles away.
"Quality office product on the North Shore is in short supply, so improvements like the ones our client made really go a long way in differentiating what some may see as commodity product," Brodigan said in a prepared statement.
Image courtesy of Yardi Matrix