By Timea Papp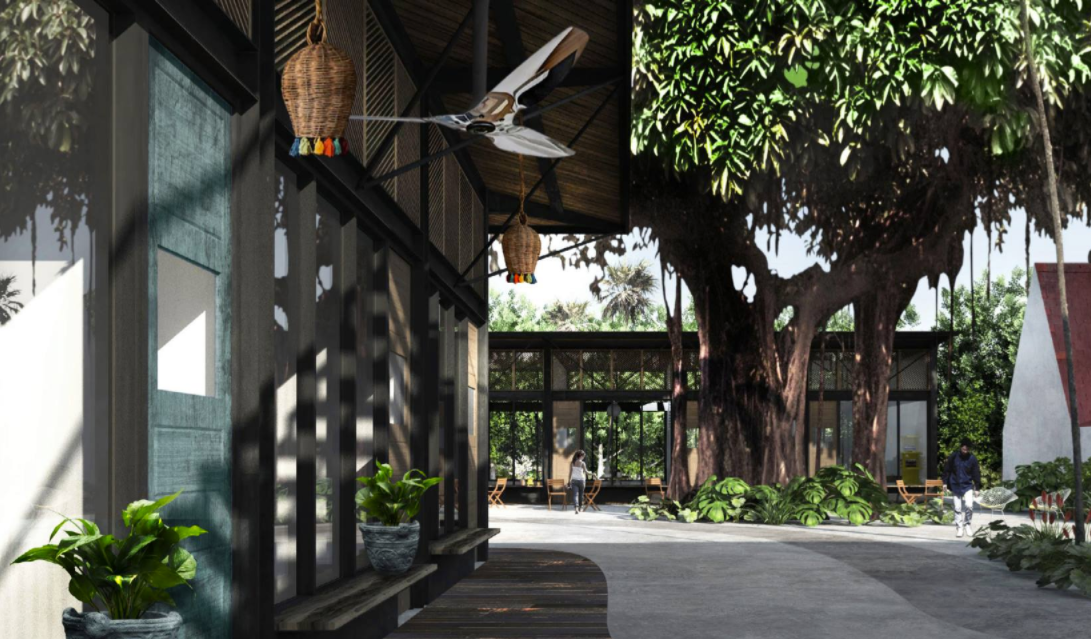 Upper Buena Vista, a mixed-use development north of Miami's Design District and Buena Vista neighborhoods, has expanded its tenant roster by welcoming three new retailers. The confirmed additions are Amazonica, The House of Findings and Wynwood Shades.
The community-focused complex is set to open in the summer and will consist of a restaurant and 21 retail shops, made up of 17 micro-boutiques and five petite boutiques. The new tenants bring a diversified array of services to Upper Buena Vista. Amazonica specializes in exotic juices, inspired by Colombian street food, while Wynwood Shades offers designer eyewear brands such as Dita and Stella McCartney. The House of Findings, formerly an east coast pop-up shop, focuses on handmade fashion items, featuring looks from the 1890s to the 1990s.
Developed by BVM Development LLC, the eclectic retail village is located at 5010 NE 2nd Ave. Designed to showcase a variety of global perspectives, Upper Buena Vista will feature hospitality and wellness services as well. The developer intends to provide a bohemian relaxation area in one of Miami's busiest neighborhoods.
Rendering courtesy of Upper Buena Vista via Facebook