By Nicholas Ziegler, News Editor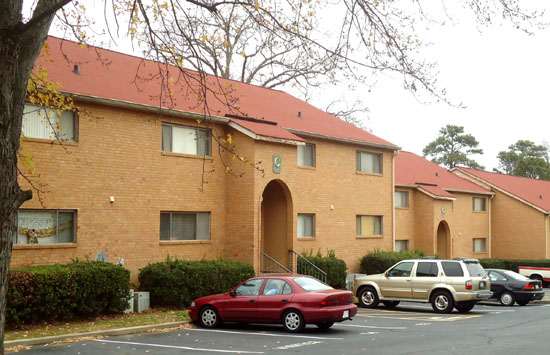 Atlanta has seen some slow but steady transaction volume in the previous months. The most recent deal is the $35.8 million sale of the Tempo portfolio, a 12-property, 1,188-unit multi-family deal out of the hands of Tempo Properties and into the waiting arms of a private investor located in Washington state. The local office of Marcus & Millichap Real Estate Services Inc. represented both the seller and the buyer.
"The long-term investment appeal of the properties in this portfolio is primarily their outstanding locations," Paul Vetter, a vice president with Marcus & Millichap, said. Andrew Mays, a vice president who also worked on the deal, noted that "in addition to their prime locations, the properties offer tremendous upside through new management, capital improvements, repairs and renovations."
The properties in the portfolio include: Cabana Apartments, with 33 buildings and 135 units; Cross Keys Apartments, with 16 buildings and 64 units; Hallmark Apartments, with 12 buildings and 154 units; Parkway Apartments, with 10 buildings and 111 units, Tempo 2000 Apartments, with 11 buildings and 128 units; Continental Apartments I and II, with 10 buildings and 158 units; Dover Station Apartments, with 13 buildings and 135 units; Majestic I, with seven buildings and 72 units; Majestic II, with three buildings and 62 units; Monaco Apartments, with eight buildings and 60 units; and Montego Apartments, with 11 buildings and 108 units.
"The Atlanta apartment market appears to be well positioned for additional declines in vacancy and steady rent growth over the next several quarters," Vetter said, "as the number of new construction starts remains historically low and prospective single-home buyers face stringent mortgage underwriting, high down payments and stagnant incomes that will keep them in rental housing for the foreseeable future."
Marcus & Millichap's internal research also noted that Atlanta's rejuvenated job market will serve as a main driver for vacancy declines in the city's multi-family market. In addition to Vetter's noting that potential buyers face stringent standards, single-family foreclosures in the area remain high, and "the migration of many homeowners to rentals continues to represent a source of demand for apartment operators."
The previous owner held the Tempo portfolio for between 30 and 40 years.