By Keith Loria, Contributing Editor
Coldwell Banker Commercial Affiliates has released a survey that reveals how technology is changing the way Americans buy goods and how those trends are impacting the demand drivers for commercial real estate.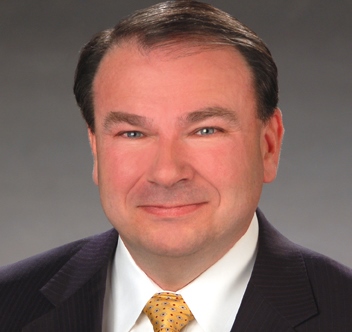 Conducted by Harris Poll, the survey, "How Mobile Wallets and Same-Day Delivery are Impacting Retail Space," explored how retail expectations and habits have recently changed and how Millennials (ages 18-34), Gen Xers (ages 35-49) and Baby Boomers (ages 50-69) prefer to shop online and in stores.
"The premise of the report was what are the demand drivers as it pertains to retail real estate and commercial real estate, and the story behind that from a demographic and technology standpoint," Fred Schmidt, Coldwell Banker Commercial Affiliates' president & chief operating officer, told Commercial Property Executive. "The main element is that it's the omni-channel approach to merchandising and retailing right now."
The survey revealed that Millennials are leading the pack when it comes to using and expecting retail conveniences such as same-day delivery and mobile wallet technology, the majority of Americans still prefer to make purchases in store and tech-savvy Gen-Y-ers are more likely than other generations to enjoy the experience of being in a store or shopping mall.
"In the next 20-25 years, Millennials will dictate the demand for commercial real estate; where people live, work and play," Schmidt said. "As it pertains to Millennials, 73 percent prefer shopping in stores, and that was surprising based on the stereotype that they do everything by their phones."
The report wasn't a brick and mortar vs. ecommerce comparison, but the blending of the two to provide a reflective view of how products are delivered to the consumer.
One of the biggest changes Schmidt has seen is in the way mobile technology has helped controlling of pricing points by the consumer, as advances in retail technology and the conveniences associated with them are driving commercial real estate needs.
"Sitting in my hand is an iPhone, and I can find out pricing of any product, whether it's online or in the store, so the merchandiser who controls price points has lost control of that to the consumer," he added. "In our survey, the adoption of mobile payment and mobile wallet was also shown to be important. Commercial real estate professionals need to pay attention to how these tools and trends develop and continue to think about how they will revolutionize the consumer experience."
According to Schmidt, while shoppers still value the traditional in-person experience, they expect efficiency and expediency in their shopping.
A noteworthy revelation from the survey showed that same-day delivery options, as well as delivery convenience options such as Amazon Dash push-to-buy buttons, are transforming online shopping habits and engraining the expectation of retail convenience. Data shows that 50 percent of U.S. adults are more likely to make a purchase online if there is a same-day delivery option, and 40 percent expect this option to be available when shopping online.
As same-day delivery pilot programs begin to surface in urban areas, retailers are aggressively acquiring warehouse space immediately outside these cities to meet the burgeoning demand. Schmidt said he expects the demand for these warehouses to continue in both urban and suburban areas.
Not that the in-store experience is obsolete. Overall, 69 percent of U.S. adults prefer to make their purchases in a store, and it's the experience that keeps them coming back. Overall, 72 percent of Millennials reported they prefer shopping in a store, compared to 65 percent of Gen Xers and 68 percent of Boomers.
The survey was conducted online within the United States from July 28-30, 2015 among 2,045 adults ages 18 and older.