By Robert Demeter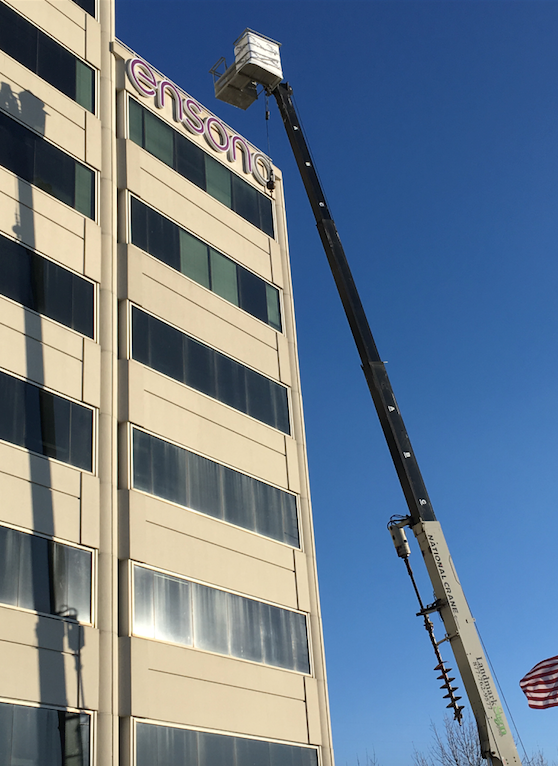 Chicago—In simultaneous transactions, Ensono, a hybrid IT services company formerly known as Acxiom IT, has leased 199,611 square feet of office and data center space, in west suburban Downers Grove, Ill. JLL provided tenant representation services for Ensono, and will also direct the buildout of the reconfigured space.
Ensono leased 84,259 square feet of space at 3333 Finley Road and 115,352 square feet of data center space–the entire building–at 1501 Opus Place. JLL's Managing Directors Ben Erskine and Chris Rohrer arranged the leasing contracts on behalf of Ensono.
The property at 3333 Finley Road was strategically designed to facilitate new standards for associate collaboration and client engagement, underscoring Ensono's vision, mission and values. The work space will feature a flexible design, state-of-the-art technology and creative work settings.
"The new standards for our office space, and the world-class environment they promote, reflect our commitment to our associate and client experiences, further underscoring the evolution of our brand and identity. We are here to serve as a trusted leader and manage costly, labor-intensive IT operations so that our clients can focus on the strategic priorities to move their business forward," said Brian Klingbeil, COO, Ensono.
Ensono will occupy the second through fourth floors in an open-plan office at 3333 Finley Road. New features, slated for completion this October, include modular workstations, 30 conference rooms, a client center and more.
"Ensono's strategy in modernizing its space, and rolling out new workplace standards, will translate to a better workplace environment, enhanced employee productivity and business efficiencies," said Erskine. "This is an ideal outcome for Ensono's employees and clients and will surely be a catalyst for future business growth."
Photo courtesy of Twitter