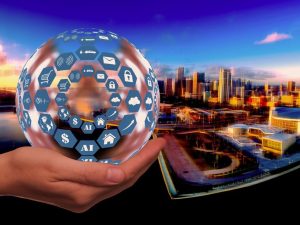 In a move that points to the future of technology in the real estate capital markets, tech-centric financial company AXCS Capital has acquired George Smith Partners (GSP), the capital markets advisory services firm. The stated goal of the union is to further technological innovation in the way capital advisory services are provided in commercial real estate finance transactions. Financial terms of the acquisition were not disclosed.
Coming under new ownership is a watershed for Los Angeles-based GSP, which made its debut in 1992 and has since arranged more than $65 billion in structured capital transactions, including $3.5 billion in 2021. GSP focuses on commercial and multifamily assets between $3 million and $350 million. Its offerings include acquisition, construction, bridge and permanent loans, in addition to mezzanine loans, highly leveraged participating loans and joint venture equity.
According to the two companies, AXCS brings to the table technology and process that will endeavor to give the capital markets industry a much-needed digital upgrade in conjunction with GSP, a longtime proponent of the capital markets industry's modernization. John Day, CEO & Co-Founder of AXCS Capital, said in a prepared statement that the merger showcases GSP's expertise with AXCS's goal of redefining how capital market advisory services are delivered.
Going high-tech in CRE financing services is, perhaps, overdue. As noted in a recent tech trends report by the Future Today Institute, artificial intelligence will reshape the knowledge economy in the next decade by automating some tasks currently performed by people and augmenting others.