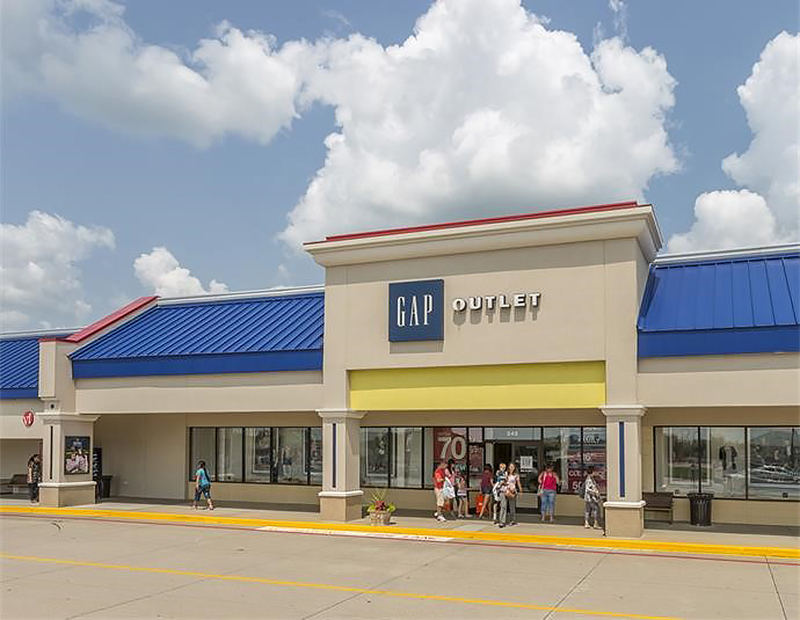 In a $130.5 million deal, a joint venture between Singerman Real Estate and The Outlet Resource Group has acquired a multi-state portfolio of four outlet centers from Tanger Factory Outlet Centers Inc.
"The collection of assets, individually and collectively, complements our current portfolio with centers that have strong tourism draws," Lisa Wagner, TORG's principal, said in a prepared statement. "These are premier shopping destinations, and we look forward to building upon and improving the experience for shoppers and retailers."
The largest of the centers is Tanger Outlets Park City, a 320,000-square-foot outlet center located at 6699 N. Landmark Drive in Park City, Utah, that will be rebranded as Outlets Park City.
Located at 7100 S. Croatan Hwy., Tanger Outlets Nags Head in Nags Head, N.C., is an 82,000-square-foot property and will be rebranded as Outlest Nags Head.
Tanger Outlets Ocean City, a 199,000-square-foot outlet in Ocean City, Md., is located at 12741 Ocean Gateway and will be rebranded as Outlets Ocean City.
The final property is Tanger Outlets Williamsburg, a 276,000-square-foot outlet center located at 150 Tanger Drive, in Williamsburg, Iowa.
"By completing these asset sales, we are strengthening the overall quality, reducing the average age, and improving the longer-term growth profile of the portfolio," Steven Tanger, Tanger Outlets' CEO, said. "We believe the benefits of these dispositions over time will more than offset the expected short-term earnings dilution, given that these assets are not expected to produce the long-term growth in cash flow that we anticipate from our core portfolio. Our dividend remains well-covered even with the sale of these assets."
TORG will handle leasing and marketing for all four centers, while Avison Young has been brought in to serve as property manager.
In December, Singerman Real Estate LLC and Bioscience Properties Inc. received $70.5 million in financing to convert two buildings into a 230,000-square-foot life sciences portfolio in Sorrento Mesa, Calif.
Tanger's strategic direction
The sale accounted for 6.8 percent of Tanger Outlets' total portfolio square footage and was in line with what the company's end-of-year earnings call noted was the direction of savvy strategic management in 2019.
Since 2014, the company has sold 13 properties that delivered an ROI of $402 million.
"As we move through 2019, our company-wide focus remains on leasing and marketing our properties. We will realize the full year impact of rent adjustments made in prior years as our leasing teams work to fill vacancies and maintain exciting, highly occupied centers for our customers to enjoy the experience," Tanger said on the call. "However, this will continue to take time as we anticipate that on a select basis tenants will pursue bankruptcy, store closures or lease adjustments."
Furthermore, Tanger Outlets announced a new project that would get underway in Nashville, Tenn., in 2019, a project that will start once 60 percent of the property is leased.
"We also continue to prioritize maintaining a well-covered dividend supported by one of the lowest payout ratios in the sector, along with a fortress low-levered balance sheet," Tanger said. "This provides us with the financial flexibility to pursue growth opportunities and to support investments in our business that together position us to outperform over time."