December 22, 2011
By Barbra Murray, Contributing Editor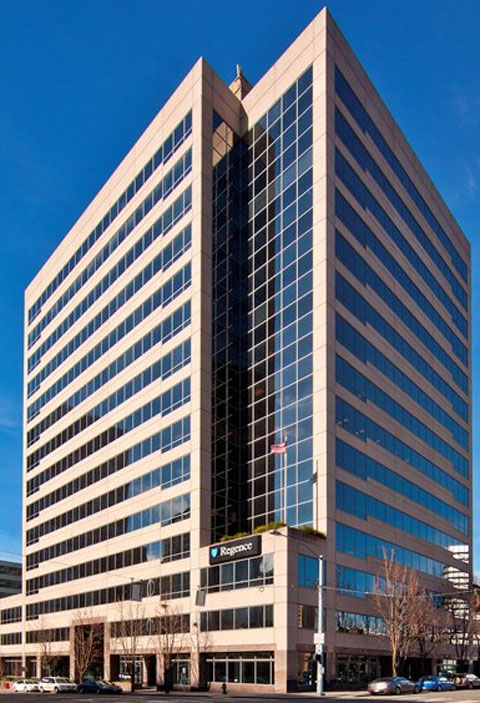 Talon Private Capital and Prudential have taken Seattle's 312,700-square-foot office tower at 1800 Ninth Ave. off the hands of Regence BlueShield in a sale-leaseback transaction. The joint-venture partners paid $76.5 million for the Class A property.
Developed in 1990, the 15-story structure sits in the city's central business district, surrounded by properties that are home to such premier occupants as Amazon.com and Nordstrom Corp. While Regence will continue to occupy 30 percent of 1800 Ninth under a lease agreement, Talon and Prudential are still left with a tenant roster that is 60 percent empty.
However, Jones Lang LaSalle, which orchestrated the sale on behalf of Regence, sees the upside of a half-vacant property in the current office real estate climate. "1800 Ninth Avenue offers the new owners significant repositioning opportunity in the months to come," Stuart Williams, a managing director with JLL, said. "They'll also be able to capitalize on Seattle's rapidly improving market conditions in one of the cities hottest submarkets."
Indeed, while vacancy levels remain relatively high even for Class A properties in the CBD — the direct vacancy rate was 13.1 percent in the third quarter — direct net absorption is on the upswing, having totaled roughly 208,300 square feet for premier properties in the submarket during the quarter, according to a JLL report. The tech and tech-related industries have certainly played a large role in improvements. Amazon's lease of 460,000 square feet at 1918 Eighth Ave. marked Seattle's largest new lease transaction year to date. "The overall outlook still suggests improving fundamentals moving into 2012 despite the outlook appearing less positive than at the start of 2011, as per the report. "The high-tech industry continues to display impressive growth and growth in the manufacturing sector, whilst not directly related to downtown office demand, is another highly positive sign. As a result of these factors, demand for office space is expected to continue to increase."