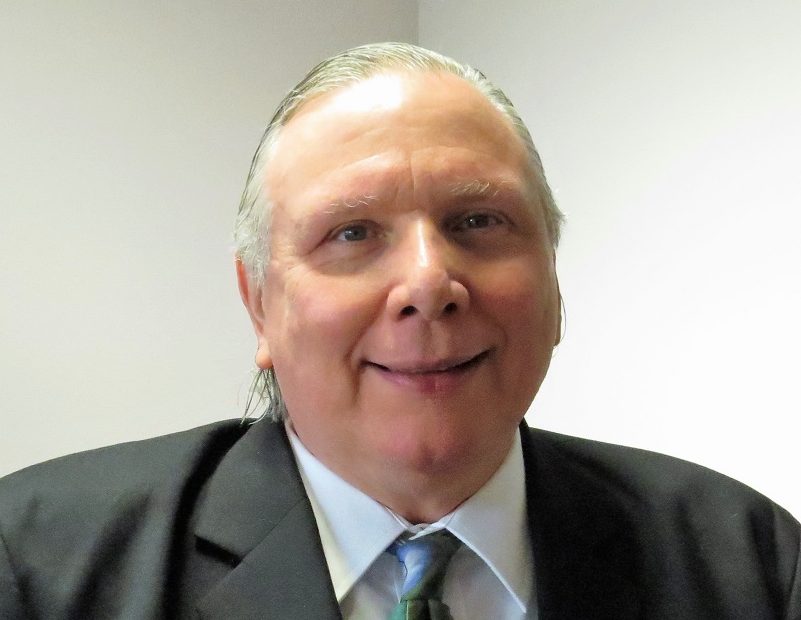 Real-time energy management offers a promising new strategy for monitoring and improving a building's energy performance. The New York State Energy Research and Development Authority is a national leader in promoting the adoption of RTEM in the built environment. Patrick O'Shei, NYSERDA's director of market development, offered insights into RTEM during an interview earlier this month.
What is real-time energy management, exactly? Does it go by any other names in the real estate industry?
Real-time energy management is a cutting-edge technology that continuously sends a building's live and historical performance data to an advanced cloud-based system where it is transformed into actionable insights for property owners, building managers, and tenants. The cloud-based RTEM system continually monitors a building's systems by using advanced capabilities such as fault detection and diagnostics, predictive analytics, and performance optimization to ensure that energy is used more intelligently throughout a building.
RTEM is one term used to describe a combination of hardware, software, secure internet connectivity, and ongoing consulting services utilized to monitor building performance and identify opportunities for improvement. Other industry terms used to describe these capabilities are Energy Information System (EIS), Energy Management System (EMS), Energy Management Information System (EMIS), and Continuous Commissioning® System.
What are the main benefits of RTEM for real estate property owners?
The benefits of RTEM are numerous. Operationally, you have a smarter building with greater appeal and marketability. Plus, the confidence and peace of mind knowing that everything is running smoothly. Because RTEM improves building operations, for occupants it increases comfort and productivity.
RTEM continuously monitors real-time, granular data from the cloud and transforms it into actionable information for property owners, building managers, and tenants. RTEM solutions can pinpoint a building's operational inefficiencies, identify energy conservation measures, and help justify capital improvements. Ultimately, the technology creates an ongoing measurement and verification tool to improve the asset management of a building or a property portfolio.
Energy efficiency and savings result from the technology that centralizes utility usage tracking, combines energy and air-quality metrics to maximize efficiency and occupant wellness, tracks and compares energy performance of buildings across a portfolio to prioritize upgrades, automates detection for faults and accelerates recovery, avoiding incurring high on-peak consumption and demand charges, simplifying automated demand response and unifying key performance indicators in dashboards. This results in lower operational costs and a reduced carbon footprint.
How would you describe the distinctions between RTEM and a typical building management system? What does RTEM do that a typical BMS system doesn't?
RTEM is a cloud-based BMS that integrates additional building systems with data resources to expand the localized functions performed by the BMS for such purpose as optimizing tenant comfort while minimizing the cost and consumption of energy. Examples of additional intelligence integrated into RTEM include real-time occupancy of the building, conditions of the local power grid, the weather forecast, and spot prices of energy. Many BMS, especially older systems, lack the capability to access data from the building's utility meter, sub-meters, electrical panels, and electrical risers.
RTEM can readily incorporate real-time data from pulse and smart meters. Current transformer-based data acquisition devices provide additional fine-grain data about energy-consuming patterns. The availability of smart plugs and power strips with monitoring capabilities allows RTEM to incorporate the monitoring of significant plug loads. RTEM's ability to integrate data from the internal electrical distribution network is especially useful to incorporate tenant spaces into the monitoring of the base building and consumption in the common spaces. RTEM expands the capability of BMS and monitors all utility services for a building, not just electricity. Utilities such as water, gas or steam can all be readily integrated into the RTEM for a comprehensive view of a building's energy performance.
What trends are you seeing across the industry in the development of RTEM solutions?
The availability of low-cost wireless Internet of Things (IoT) sensors expand the wealth of data available to a RTEM system. Machine learning and artificial intelligence algorithms can leverage the practically unlimited availability of cloud data and computing capacity to extract insights from the data. RTEM continuously monitors real-time, granular data from the cloud so solutions can be pinpointed for a building's operational inefficiencies or energy conservation measures can be identified, and that can help justify capital improvements needed or help with asset management.
What trends are you seeing in the adoption of RTEM solutions by commercial real estate property owners? For instance, it sometimes seems that adoption of RTEM technology by owners is a bit slow. Would you agree? If so, what appears to be holding owners back?
There are many factors and decisions that go into installing an RTEM system, some building owners may not know where to start which is where NYSERDA's RTEM program and its range of vendors can help. Buildings are unique so it is important that real estate or property owners make informed decisions about what RTEM solutions will work best for them and find solutions tailored to each structure.
Property owners tend to start the evaluation of RTEM by piloting solutions in a few of their properties. After experiencing positive results, typically building owners expand RTEM across the entire portfolio. Based on this approach, the rate of RTEM adoption usually increases as the pilot projects are completed but overall the process takes time to explore options, find the right fit, test it and then expand.
What could be done in order to increase participation?
NYSERDA works to promote awareness of RTEM solutions and best practices as well as demonstrate energy and non-energy benefits through verified case studies. Lowering adoption barriers by supporting industry standards for the interoperability of building systems helps increase participation. NYSERDA offers up to a 30 percent cost-share incentive to support RTEM projects that serve customers in multifamily, commercial, and industrial sectors and provides tools that support and enhance building performance optimization. Building owners can also help spread the word about the benefits they have seen from adopting RTEM, typically businesses can save up to 15 percent to 30 percent a year on energy costs.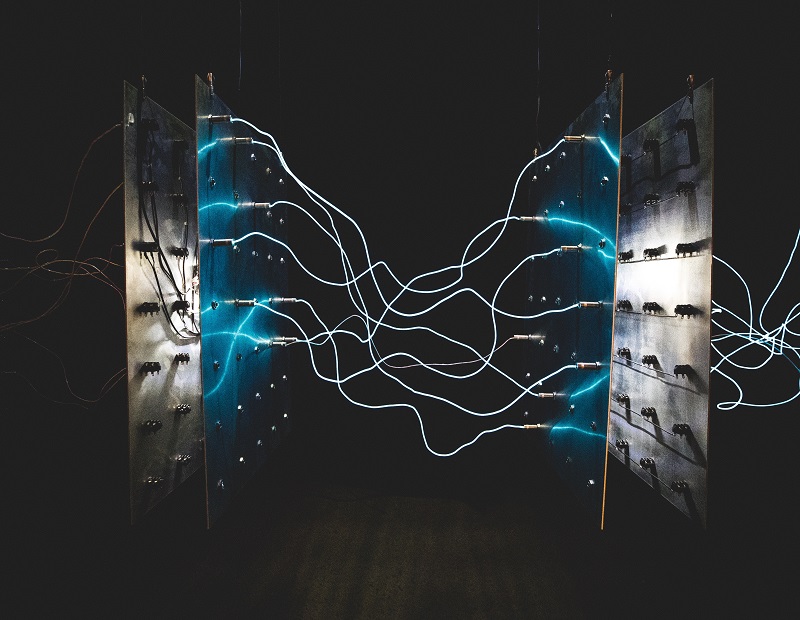 Would you share some of the feedback you've heard from property owners that have implemented RTEM solutions?
Property owners regularly tell us they have realized energy and cost savings. Moreover, many property owners also report numerous non-energy benefits from RTEM. Some owners have noticed fewer complaints from tenants about spaces being too hot or too cold while other owners report that RTEM enables their building staff more proactive in their work. And, we have gotten positive feedback from a variety of sectors from commercial real estate, healthcare, and retail facilities that have installed RTEM.
Each business saw tangible benefits and savings. A medical center in Manhattan saw energy savings of 382,455 kilowatt-hours and $57,369 in cost savings annually for their 338,424 square foot facility while a small food retailer in upstate New York saved 49,208 kWh and $4,833 annually for a 9,200 square foot building.
Are there economies to be gained through a portfolio-wide strategy for RTEM? If so, what are some of those economies?
RTEM is a great tool to unify the entire portfolio around an energy-efficient approach to operating buildings. This approach brings greater value to owners by centralizing information on building performance and allows decision-makers to compare buildings against one another. It also, as mentioned earlier, provides the data needed to prioritize capital improvements, enhancing the productivity of building operators and managers.
Some property owners take the position that their leases are triple-net, so there's no incentive to invest in RTEM technologies. How would you respond to that?
RTEM can benefit both property owners and tenants by driving savings for base building and tenant energy systems.
Do you think that third-party fee managers can differentiate themselves with owners by employing RTEM technologies as part of their offering?
Smarter buildings can deliver higher-performing spaces and third-party property managers are increasingly leveraging technology to differentiate their offerings to property owners. Embracing RTEM is integral to ensure the properties deliver comfortable and healthy environments in an easy and energy efficient way.
Why do organizations like NYSERDA support the advancement of RTEM?
NYSERDA is working towards a clean energy future under Governor Cuomo's Green New Deal, a clean energy and jobs agenda that will set the state on a path to a carbon-neutral economy. NYSERDA works as a catalyst to advance energy innovation, technology, and investment, transforming New York's economy, and empower people to choose clean and efficient energy as part of their everyday lives. RTEM is cost-effective, enabling technology that does just that, it improves building performance leading to greater energy efficiency and allows people access to data and smart systems that will help New York State achieve its energy efficiency goals.
Are you seeing any of NYSERDA's counterparts around the country incentivizing RTEM technology as a way for commercial real estate properties to improve their sustainability footprint?
The Better Buildings Initiative from the U.S. Department of Energy promotes RTEM through research and demonstration projects. Some other states also incentivize RTEM to encourage continuous efficiency improvements.
How should a property owner start the process of evaluating RTEM technology and selecting a vendor?
NYSERDA's website, nyserda.ny.gov/rtem, has a list of qualified vendors as well as a resource center with guides to help customers understand how RTEM can help with their energy management needs. They can also reach out to our team directly at rtem@nyserda.ny.gov
What do you expect to be the next area of technological advancement in the energy space for commercial real estate properties?
It is exciting to see how it continues to evolve. There is a lot of innovation happening with technology and energy management. Some highlights include the integration of RTEM into tenant engagement apps to increase the efficiency of tenant office spaces. Another is the utilization of RTEM data and machine learning to identify optimal equipment run times and maintenance schedules.
When you combine smart buildings with on-site generation and storage capabilities, you have the ability to fully participate in peak load shedding and other demand management programs with minimal impact to tenant experience.