Industry leaders are championing the growth of sustainable cities and the goal of a net zero built environment but as leading firms continue to make strides, more progress is needed yet. During the recent ULI Spring Meeting, industry experts shared their experiences, best practices and goals for more sustainable buildings and cities.
ULI is targeting net zero carbon operations by 2050, with meaningful advancement toward decarbonization by 2030. The plan was discussed during a panel titled "Future-Proofing Asset Value: The Pathway to Net Zero," with Eric Duchon, Susan Uthayakumar, Alaina Ladner and Myrrh Caplan, who represent some of the biggest firms that are making progress toward achieving net zero goals.
ESG and Beyond
"What's the standard for a building today will not be the standard going forward," said Uthayakumar, Chief Energy and Sustainability Officer at Prologis.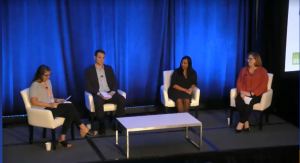 In April 2021, JLL surveyed 1,000 executive leaders, investors and corporate occupiers on the value of sustainability. Seventy-nine percent of occupiers expect to add carbon emissions reduction to their sustainability strategy by 2025, while 83 percent of occupiers and 78 percent of investors believe climate risk is financial risk. Another 42 percent of occupiers believe their employees will require healthy spaces even more.
Data from a meta-analysis on sustainability by JLL's research team shows that green certifications result in a rent premium of 6 percent and a sales premium of 7.6 percent. Ladner, Vice President & Energy and Sustainability Practice Lead at JLL, described the firm's focus on evolution in its sustainability efforts. Commitments include the shift from value creation to value creation and value preservation; optimal human performance in addition to optimal building performance; and shifting from an operational application to an emphasis on the whole life cycle.
"We're used to counting on energy as if it will always be there," Uthayakumar said.
When it comes to reducing carbon emissions, industrial giant Prologis has been actively furthering its goals. The company is focusing on off-setting existing carbon emissions not just during the construction phase but throughout the life cycle of a building. Uthayakumar said Prologis is also working on electrifying its fleet and building infrastructure that can support electric vehicle charging, as part of its net zero goals.
Addressing Constraints
For construction teams, adapting older, historic properties to support net zero goals presents a unique set of challenges. These kinds of buildings often have restrictions on modifications due to preservation laws. In many cases, demolishing certain parts of a building's interior structure or modifying the exterior is prohibited.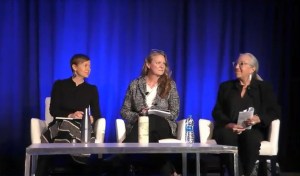 Skanska National Senior Sustainability Director Myrrh Caplan outlined ways to mitigate the emissions in such properties, including adding materials to surfaces and other areas to improve the efficiency of systems, adding a vestibule to the building's entry, adding a green wall to manage humidity, and purchasing carbon offsets.
On the broader challenge of aligning objectives when development and construction teams have different goals around net zero and sustainability targets, Leigh Christy, principal at Perkins+Will, said her team is guided by the client's comfort level, even if they aren't aspiring to net zero operations. Christy, who spoke during a panel on how developers can help cities' achieve their sustainability goals, said her team provides clients with a baseline of their emissions to give them the data, so they can use it in the future if they choose to. Her team also embeds the ability for a client to modify their decision if they change their mind later in the process.
The Value of Outreach and Engagement
To push more sustainable policies forward, panelists urged involving all stakeholders in development discussions. Eric Duchon, Managing Director & Global Head of ESG at Blackstone, also recommends bringing utility providers into these meetings, to create "an ecosystem of decarbonization, ensuring that we're all equal partners at the table."
Policy can also be challenging, because "a lot of times, we're proposing innovative systems that haven't been tested before," said Creighton, vice president of sustainability at Skanska. Public engagement and getting feedback from the people who use the space are important steps when making sustainable improvements, she added.
Private and public leaders need to demonstrate their commitment to action too, said Deborah Weintraub, Chief Deputy City Engineer for the City of Los Angeles' Bureau of Engineering. Weintraub's department regularly pilots new innovations and sustainability products—such as concrete that sequesters carbon—to demonstrate the usability and efficiency to private sector firms.
"Sustainability should be the easiest thing, not the hardest thing," Creighton said. "Creating resilient, affordable, healthy communities should be the easy path for everybody, but that's not the case."