October 13, 2011
By Barbra Murray, Contributing Editor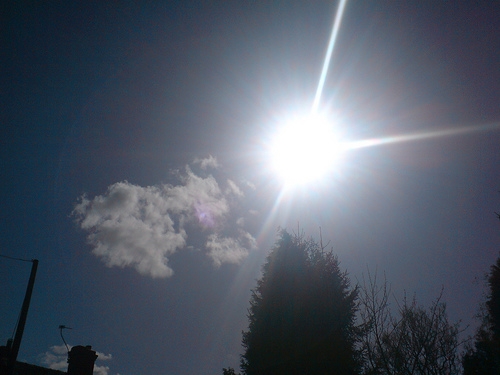 SunEdison must be glowing over a recent milestone. The solar energy services provider just obtained a $300 million three-year project finance revolving credit facility through Deutsche Bank Securities Inc. and Rabobank. SunEdison says the transaction marks one of the largest non-recourse revolving credit facilities ever closed for financing photovoltaic projects.
SunEdison will use the capital to finance the construction of utility and rooftop solar projects across the U.S. and Canada. The company, which has already deployed upwards of 500 solar energy systems in the two countries, appears to be on a roll when it comes to securing construction loans. Wells Fargo is providing $200 million for SunEdison's five-plant project in New Mexico, marking the bank's biggest renewable energy construction loan to date.
While the credit markets have not completely defrosted, banks appear to be warming up to renewable energy projects again. "Our recent research shows that a corner has been turned in lender attitudes to the renewable energy sector," Ernst & Young reported recently. "Statistics show that 2010 and 2011 lending levels are returning to pre-crisis levels."
However, lenders' increasing activity does not come without some trepidation. "Rooftop solar PV showed a less favorable –at a high-level– view from the population of lenders," the report said. "This is primarily driven by the need to reach a sufficient scale to justify transaction costs. In many markets, rooftop-aggregation increases risk of an overall portfolio. Large rooftop projects were perceived as lower risk." SunEdison's projects frequently fall into that latter category.