By IvyLee Rosario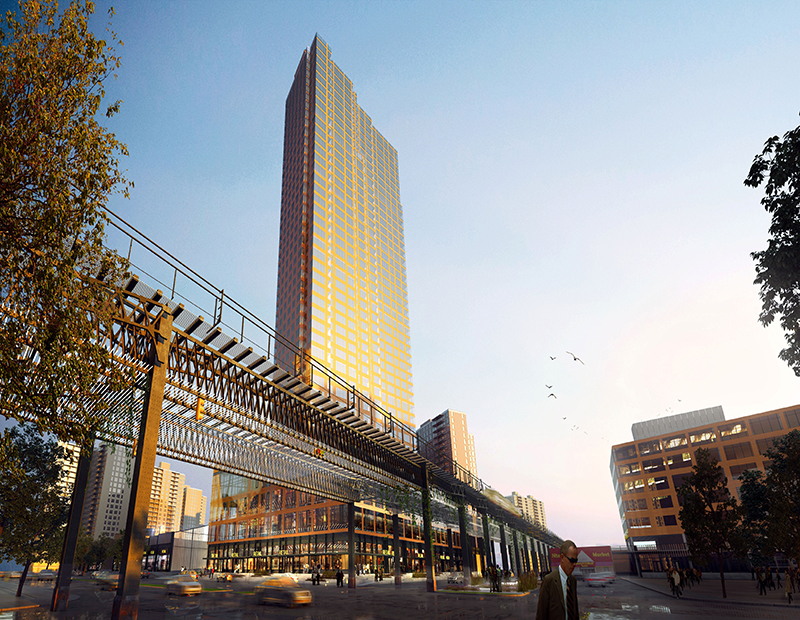 Cammeby's selected Suffolk as the construction manager for a new retail, commercial and residential development that will be part of Neptune/Sixth, a mixed-use destination in the Coney Island neighborhood of Brooklyn, New York City.
Located at 532 Neptune Ave., the development will include a 42-story residential tower, parking, a 50,000-square-foot community facility and more than 100,000 square feet of retail space. Construction is currently underway and is set for occupancy in the second half of 2018. 
Neptune/Sixth
Designed by S9 Architecture, the project will also encompass an under-construction commercial and retail building at 626 Sheepshead Bay Road, which will be adjacent to the residential tower. This portion of the development is slated for completion by the end of 2017. Outdoor seating areas and landscaping will create a connection between the buildings. 
Suffolk will incorporate build smart tools such as virtual reality, virtual design and construction, lean construction and target value design throughout the project. 
Regional boutique supermarket NetCost, Capital One, CVS Pharmacy, DII Stores and Apple Bank are among some of the retailers that have signed lease agreements to occupy space in the Neptune/Sixth development. 
Brooklyn is continuing to be a hot-spot for development. Earlier this year it was announced that Brooklyn's industrial waterfront in Sunset Park would be transformed into a major hub for film, fashion and virtual reality tech companies. The project, dubbed The Made in NY Campus, is expected to open in 2020. 
Image courtesy of Suffolk