By Razvan Cimpean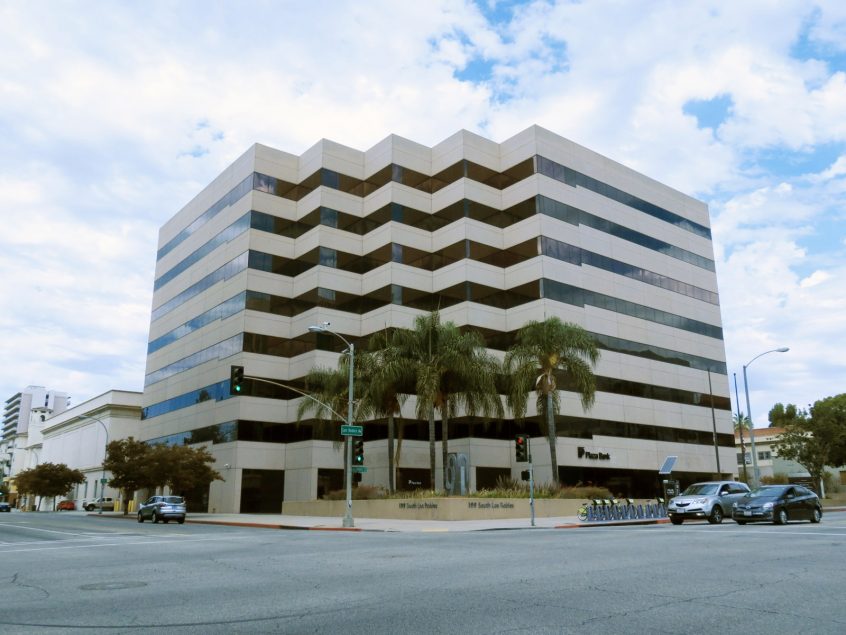 Stream Realty Partners is the new manager of 199 South Los Robles, a 163,194-square-foot office building in Pasadena, Calif. Stream's Mike Adams and Blaine Annett will lead leasing efforts, while Jennifer Costa and Tania Chavez will be in charge of managing the property on behalf of the owner.
Located at 199 S. Los Robles Ave., the Class A property sits less than two miles from Interstate 210. The eight-story building offers easy access to bus stations, restaurants and hotels, including Tokyo Wako, Hilton Pasadena and Sheraton Pasadena Hotel.
Upcoming upgrades
The Laurus Corp. acquired the asset in 2015 for $52.5 million from Heitman. The owners are set to kick off building improvements. "Expect imminent renovations, desirable move-in ready suites, and an overall enhanced identity at the project," Adams said in a prepared statement.
Earlier this year, Stream sold The Center at Pearland Parkway I, a 167,704-square-foot shopping center in Houston.
Image courtesy of Stream Realty Partners