January 5, 2012
By Nicholas Ziegler, News Editor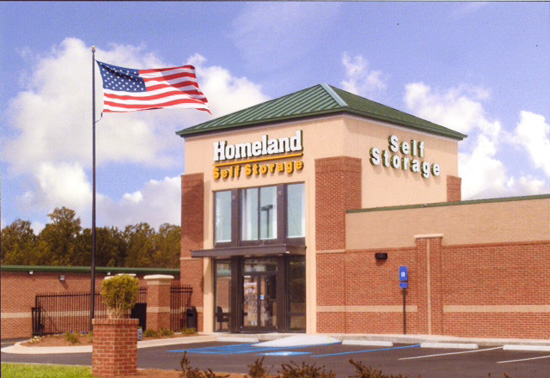 Strategic Storage Trust Inc., a publicly registered non-traded REIT in the self-storage space, has just picked up a portfolio of 12 properties in Georgia and Florida. The buildings, which total approximately 8,000 units across one million square feet,  were purchased for approximately $80 million.
Noting that the portfolio will double his firm's presence in the Atlanta market, Strategic Storage's chairman & CEO, H. Michael Schwartz, said that the acquisition will create "a solid platform for future growth in 2012" and that his company's "targeted strategy allows for economies of scale and operational efficiencies."
The 12 facilites will be rebranded under the SmartShop name and will join Strategic Storage's now 91 properties across 17 states and Canada. Ten of the properties are located in Georgia, sitting at 4105 George Busbee Pkwy. in Kennesaw; 52 Bailey Station Cir. in Sharpsburg; 2801 N. Berkeley Lake Road in Duluth; 1790 Peachtree Industrial Blvd. in Duluth; 3357 Breckenridge Blvd. in Duluth; 1897 West Oak Pkwy. in Marietta; 3720 Tramore Pointe Pkwy. in Austell; 6780 Roswell Road in Sandy Springs; 2340 Cobb Pkwy. SE in Smyrna; and 3564 Lawrenceville Hwy. in Lawrenceville. The remaining two are both in Jacksonville, Fla., located at 790 Monument Road and 5550 Timuquana Road.
All of the 10 properties in Georgia are within 30 miles of downtown Atlanta and the two Florida properties are located in Jacksonville within seven miles of the city center. The facilities are relatively new – all opened between 2006 and 2009 – with about 80 percent featuring state-of-the-art climate control systems.
The self-storage sector has been busy lately, with a W.P. Carey REIT affiliate spending $163 million on 2.8 million square feet in November of last year and CubeSmart buying 1.6 million square feet in metropolitan New York City for $560 million in October 2011.