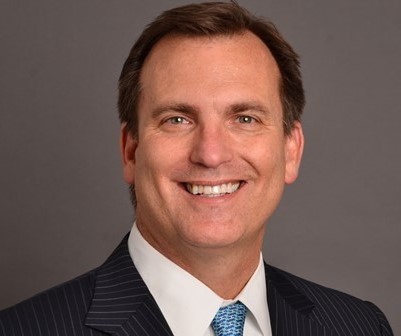 Steve Powel will become the CEO of global commercial real estate advisory company Situs under new ownership by private equity firm Stone Point Capital L.L.C.. Funds managed by the Greenwich, Conn., firm are buying the stake held by Ranieri Partners and WL Ross & Co.
The firms did not release the terms of the deal but the Wall Street Journal is reporting that Stone Point, a firm that focuses on investing in the global financial services industry, will be paying about $200 million for Situs. The deal is expected to close this quarter.
A Situs spokesperson told Commercial Property Executive that Powel would become CEO as part of the transition that would also see current CEO D. Keith Johnson stepping down and leaving the firm when the transition is complete.
Powel, who is currently serving as president, is a founding member of Situs, which offers strategic business solutions to the world's top financial institutions, investors, owners and developers. The firm, which has its headquarters in Houston and offices throughout the United States, Europe and Asia, was formed in 1985.
Information on whether Wall Street veteran Lewis Ranieri, chairman & president of Ranieri & Co. Inc., would remain as chairman of the Situs board was not available.
Helios AMC, a special servicer providing commercial real estate debt and equity management services and controlled by Ranieri, acquired Situs in October 2011. Johnson was hired at that time to develop and grow the due-diligence and surveillance product offerings for Situs.
Chuck Davis, CEO of Stone Point Capital, noted in a release that his firm has known Situs and its management team since 2010.
"With its diverse capabilities, strong track record and blue-chip client base, Situs is well positioned for growth as the market increasingly utilizes outsourced CRE services," Davis said in the release.
"We are excited to have entered into this partnership with Stone Point," Powel said in the joint release. "Their commitment as a strategic capital partner, along with the innovative solutions and services that Situs provides, will allow us to further expand our capabilities to benefit our clients. Given the current solid market conditions in our industry, I look forward to leading the Situs executive management team through this galvanizing high-growth stage."
Situs has been growing within the last few years, expanding its offerings both in the U.S. and in Europe. In September 2012, Situs acquired Deutsche Bank's loan servicing and asset management business in Europe, which helped position Situs as one of the premier third-party services in Europe.
Last February, Situs acquired Real Estate Research Corp., a consulting firm that provides valuation management and fiduciary services, appraisal and litigation services and research, risk analysis and publications.
The Situs team has evaluated more than $1 trillion in commercial real estate, resolved more than $50 billion in distressed assets and has more than $100 billion of assets under management.