By Ioana Neamt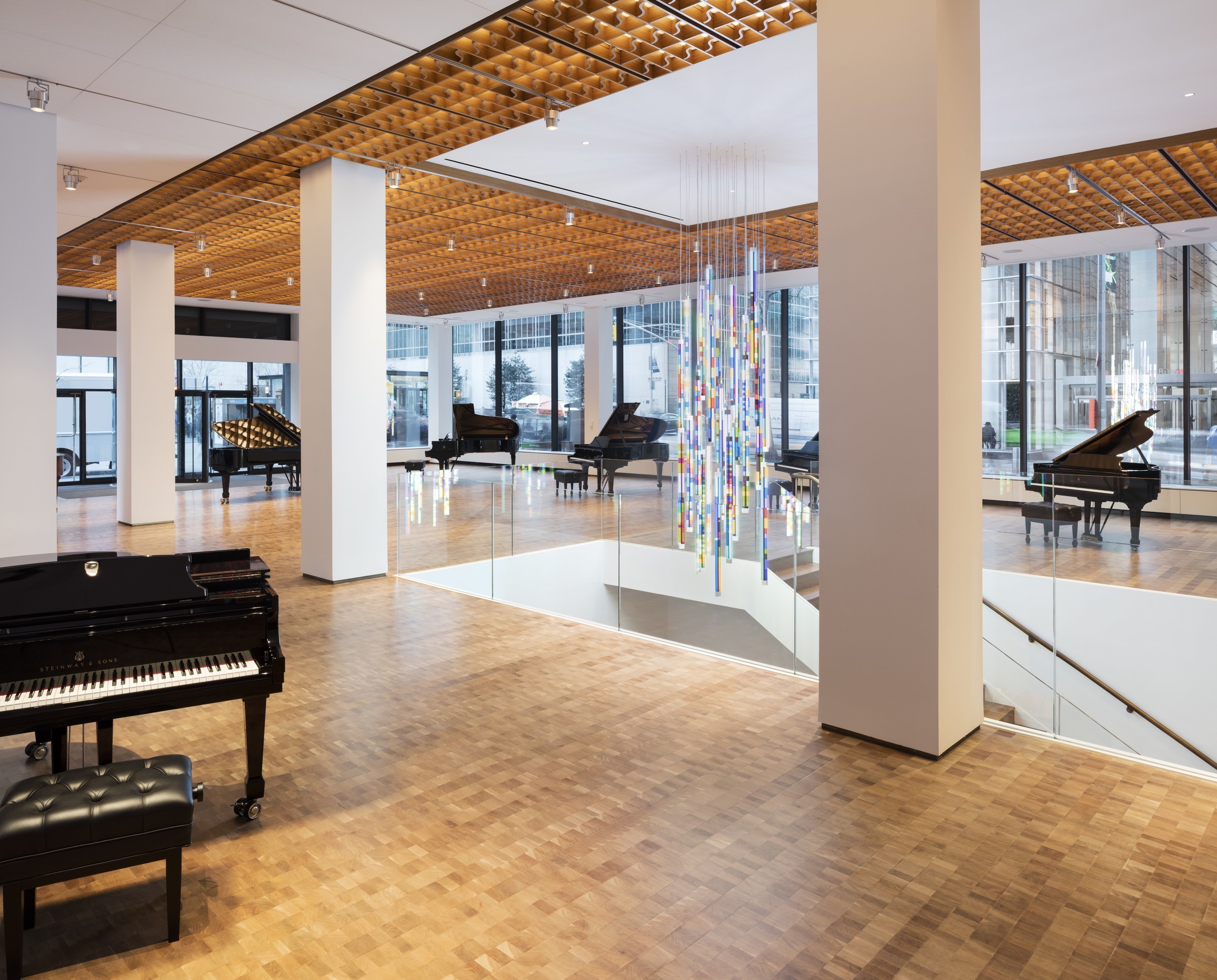 New York—Prominent piano manufacturer Steinway & Sons has unveiled the company's new global flagship at 1133 Avenue of the Americas in Midtown Manhattan earlier this week. The two-level, 19,000-square-foot Steinway Hall retail and performance space was designed by Selldorf Architects, and is meant to blend the company's heritage with new musical and technological innovations.
"This is only the third Steinway Hall to be built in New York over the past 163 years, so there was an inherent desire to create something truly special that will become an exciting new part of the company's history and the history of this city," Michael Sweeney, CEO of Steinway & Sons, said in a prepared release. "The new Steinway Hall will be a convivial gathering place where artists come together to collaborate, and where the public can meet to enjoy a wide range of musical programming that continues our tradition of celebrating arts and culture."
Steinway's new flagship location will incorporate a 74-seat recital hall featuring a state-of-the-art, custom Steinway Lyngdorf sound system, live-streaming capabilities, rehearsal studios for artists and students, a recording studio, as well as a Steinway & Sons Concert & Artist Piano Bank. The interior will feature end-grain oak flooring, custom, bentwood decorative ceiling and acoustic paneling meant to resemble the materials used to make Steinway pianos. Steinway Hall will also showcase an installation by the artist Spencer Finch, entitled "Newton's Theory of Color and Music (The Goldberg Variations)".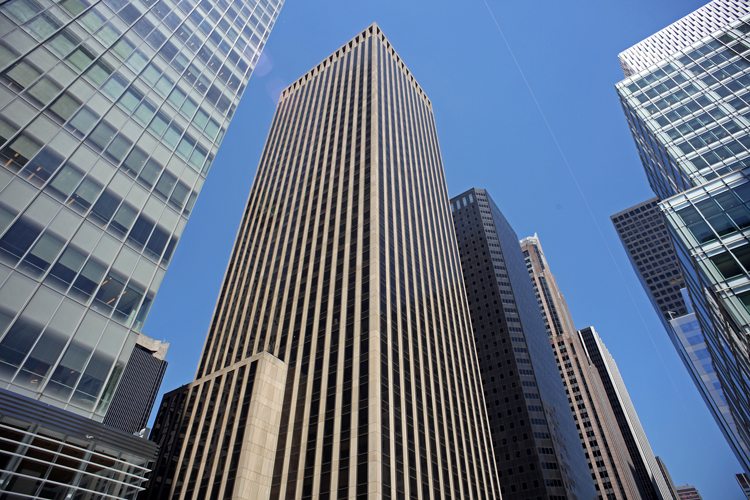 Steinway & Sons has also leased an additional 20,000 square feet of office space on the building's 33rd floor from The Durst Org., to serve as the company's global headquarters.
"Working with Steinway & Sons in New York City has been a great experience and a privilege for us," stated Annabelle Selldorf, principal of Selldorf Architects. "The task was to translate the passion and care that the company devotes to building instruments of the highest quality into a space which also broadens their reach and their welcoming attitude in the city."
Established in New York back in 1853, Steinway & Sons is an American and German award-winning company known for manufacturing high-quality pianos. Steinway & Sons pianos are built in one of two company-owned and operated factories in Astoria, Queens and Hamburg, Germany. The very first Steinway Hall opened in 1866 in New York City.