By Gail Kalinoski, Contributing Editor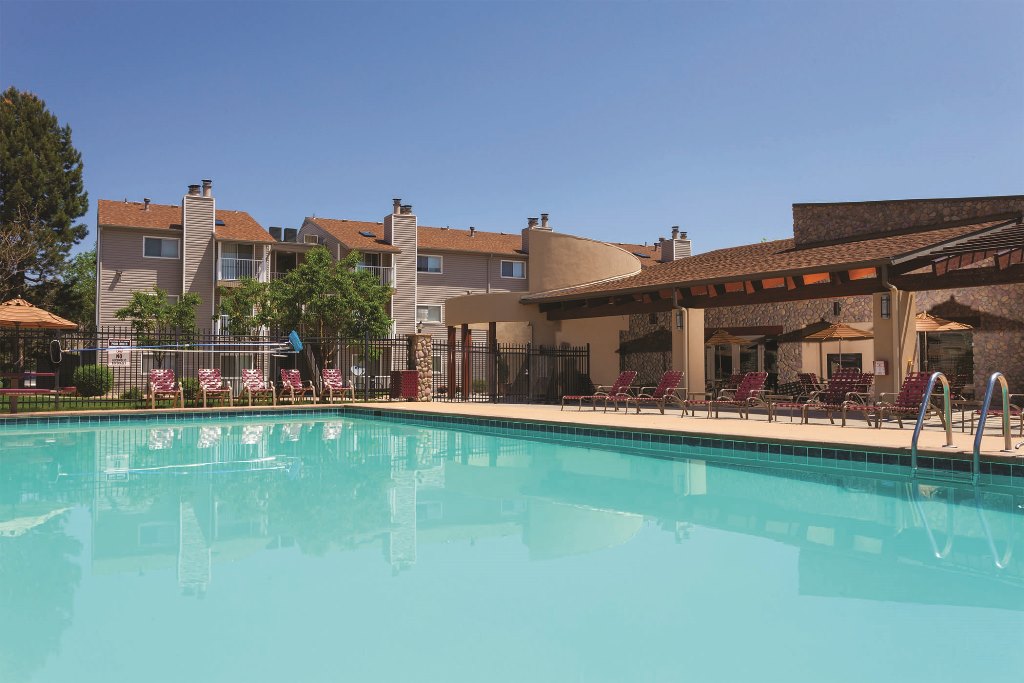 Steadfast Apartment REIT has entered the Denver market with the acquisition of two apartment communities with a total of 664 units in Aurora, Colo., for $91 million. It is the third Colorado property for the Irvine, Calif.,-based multi-family REIT that has now invested over $620 million in 17 communities in eight states.
"Denver and its surrounding cities are experiencing solid economic fundamentals compared to other national cities. This includes employment, population growth and renter demand," Ella Neyland, Steadfast president, said in a news release.
Neyland said strong employment is a key driver in the REIT's acquisition strategy.
"Denver's unemployment rate fits into Steadfast's target markets when acquiring apartment communities," she said in the release. "Limited new-apartment construction in the Aurora submarket should keep demand healthy for Bella Terra at City Center and Hearthstone at City Center for the foreseeable future."
Those are the two Aurora apartment complexes, located two miles apart, which Steadfast picked up in its most recent purchase.
Bella Terra at City Center is a 304-aparment community built in 1980 on nearly 10.6 acres. The property, which is 98 percent occupied, has 15 two- and three-story garden-style buildings with studios, one- or two-bedrooms. The average apartment has 676 square feet with an average rent of $917. Amenities include clubhouse, fitness and business centers, swimming pool with spa, and outdoor basketball court.
Hearthstone at City Center, constructed in 1984, has 360 apartments with one-, two- and three-bedroom apartments in five layouts ranging from 720 to 1,501 square feet. Average rents are $1,038.  It has amenities similar to Bella Terra at City Center.
The REIT will make some improvements to unit interiors and outdoor common areas. Estimated costs were not released.
Both properties are located near the Denver Tech Business Corridor, Denver's largest employment hub with more than 40 million square feet of office space. Other main employers are Samsonite, Molson Coors Brewing Co., United Airlines and the 578-acre Anschutz Medical Campus and Fitzsimons Life Sciences District, which is undergoing a $4.3 billion transformation.
A light rail system is expanding and will link Aurora to key regional rail routes when it opens in 2016.
Steadfast Apartment REIT is sponsored by Steadfast REIT Investments, L.L.C., an affiliate of Steadfast Cos., an Orange County, Calif., group of companies that acquire, develop and manage real estate in the United States and Mexico. The apartment REIT is focused on acquiring and operating well-positioned, institutional-quality multi-family communities in target markets in the U.S. that have high occupancy and income levels across market cycles.
The REIT has been particularly active this spring and early summer, acquiring properties in the Southeast and Midwest. In June, Steadfast announced two separate acquisitions, including the purchase of Rosemont at East Cobb in Marietta, Ga., an Atlanta suburb, for $ 16.5 million and Ridge Crossings Apartments in Hoover, Ala., for $72 million. The REIT added Heritage Place Apartments in the Nashville suburb of Franklin, Tenn., for $9.65 million in May. In April, Steadfast acquired three apartment communities totaling 643 units for a total of $80.8 million. The properties purchased were Reveal on Cumberland and Eagle Lake Landing, both in greater Indianapolis, and Randall Highlands Apartments in the greater Chicago area.