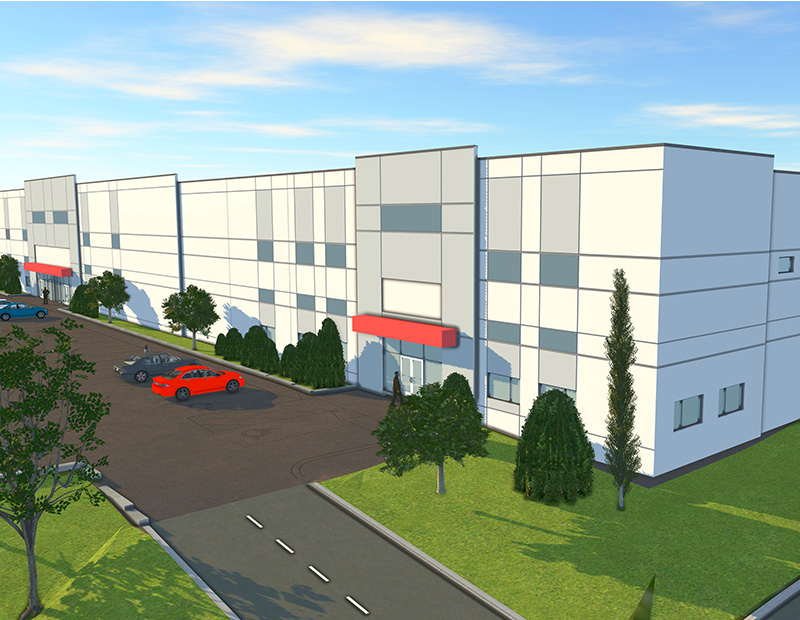 StateStreet Group will add a new offering to Nashville's high-demand industrial market with the development of Hamilton Creek Commerce Park. The real estate company has broken ground on the 362,000-square-foot master-planned project, which will be leased through Cushman & Wakefield. Design Constructors Inc. is the architect behind Hamilton Creek and T.W. Frierson serves as general contractor.
---
READ ALSO: Industrial Investors Shift Strategies: Report
---
Plans call for four Class A distribution buildings. The smallest structure is set to include 55,800 square feet, while the largest will encompass 160,000 square feet. Two buildings, totaling 71,200 square feet and 75,000 square feet, respectively, are also in the works. Situated at 2737 Couchville Pike, the property will be primed to accommodate last-mile delivery, given its location near two interstates and just 5 miles from Nashville International Airport.
StateStreet is scheduled to complete development of the park in the summer of 2020. Cushman & Wakefield's Edward Waud, David McGahren, John Ditto and Doug Howard are handling leasing.
Feeding a hungry market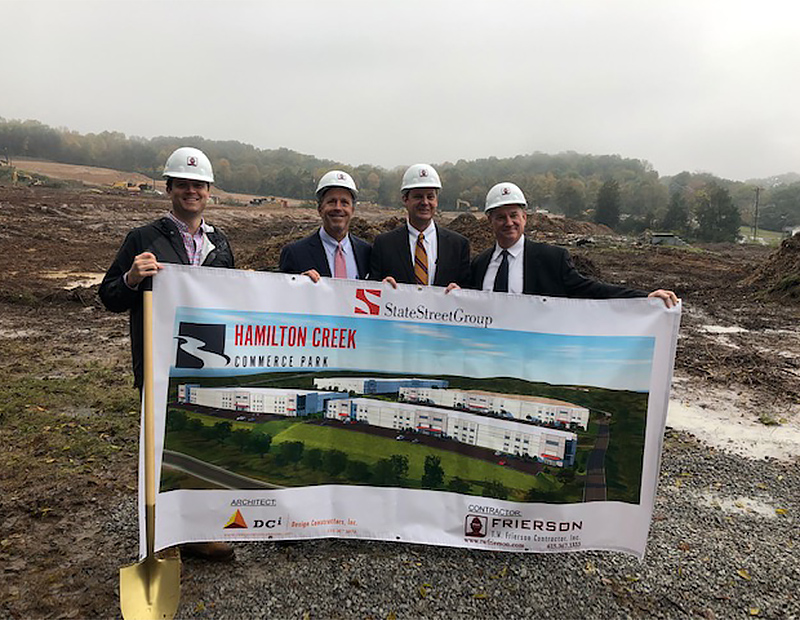 If the robust fundamentals of Nashville's industrial market endure for the next few quarters, Hamilton Creek will likely be well received. At the close of the third quarter, year-to-date net absorption totaled 6 million square feet, a notable increase over the 4.2 million square feet recorded for the same period in 2018 and a 200 percent increase over the city's 10-year historical average, according to a recent report by Cushman & Wakefield. The 4.2 percent overall vacancy rate in the third quarter was 39 percent below Nashville's 10-year historical average and at $4.7 per square-foot, the overall average asking rent was 20.4 percent higher than the 10-year historical average.
Cushman & Wakefield expects that high tenant demand will continue to sustain the strong numbers, despite the anticipated economic slowdown and record-breaking number of new projects that continue to come online: An average of 2.4 million square feet delivered in each of the three quarters this year.
Projects in the metropolitan Nashville pipeline include Holladay Properties' 330,000-square-foot third phase of Airport Logistics Park, which got underway just weeks ago. Panattoni Development Co. will construct Buildings 3 and 4 at its Speedway Industrial Park, adding a total of more than 1 million square feet to the market in 2021, and Al. Neyer will complete the 600,000-square-foot Building 2 at Cedar Farms Industrial Park in 2021 as well. All three projects are speculative developments, further speaking to developers' confidence in the market.