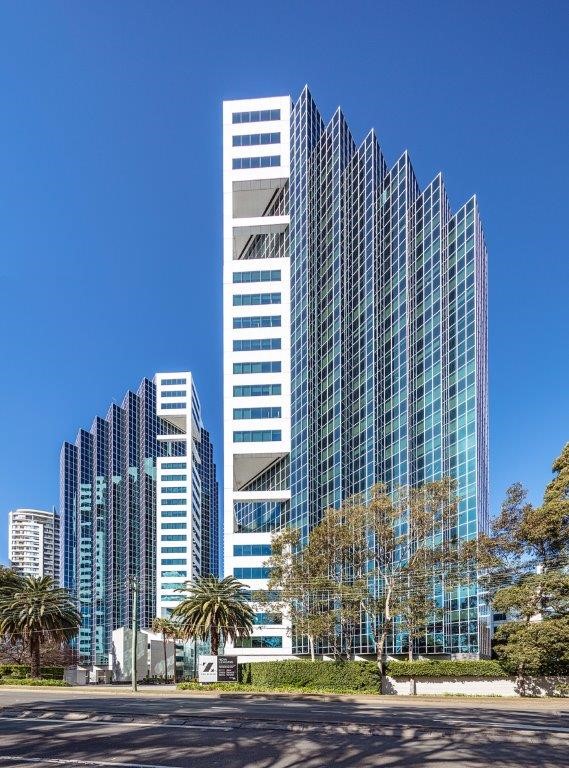 A joint venture between Starwood Capital and Arrow Capital Partners has acquired The Zenith, an iconic, Class A office complex in Sydney's Chatswood district, from a joint venture between Centuria and BlackRock, for approximately $307 million (A$438.2 million). The deal marks Starwood Capital's single largest transaction in Australia to date and second joint venture with Arrow Capital, according to The Age.
The 474,710-square-foot property features two 21-story towers and 785 underground parking spaces. The complex is located at 821 Pacific Highway, in the city's popular North Shore, offering convenient access to Chatswood Station and to Sydney's central business district.
The joint venture sellers purchased The Zenith in 2016 for $194 million (A$279 million). While the plan was originally to hold the property longer, Centuria's active management was credited for bringing the building up to such a level that the time was right to sell. Since buying the property three years ago, the building has seen 58 new leases, with occupancy rising to 100 percent. Rents also greatly increased during the joint venture's ownership.
Popularity of Sydney
According to the latest Australia office market report by JLL, which was an advisor on this deal, the metro office market currently shows a prime vacancy rate below 4 percent and prime office yields ranging between 5.5 percent and 6.25 percent. The report noted strong leasing activity and limited contiguous space in Sydney is projected to contribute to a minor tightening in vacancy in the year ahead.
JLL also noted there were 10 offers on the Zenith. That's not surprising since the area's office market is thriving. Last summer, Lendlease Investment Management acquired an office tower at 10 Spring St. in Sydney from Centuria Capital. Around the same time, AEW purchased the 10 Barrack St. office property, also located in Sydney's central business district.