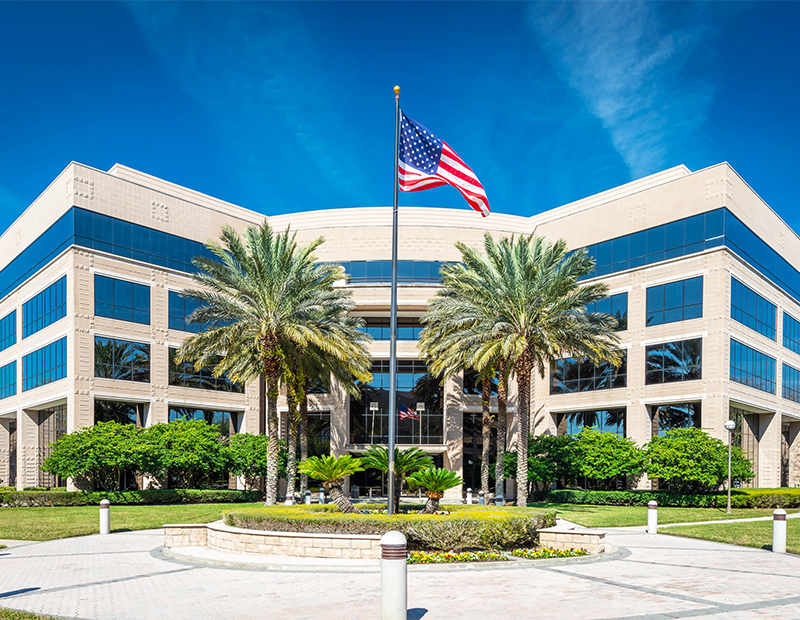 Starwood Real Estate Income Trust Inc. has acquired a 1.3 million-square-foot, 11-building Class A office portfolio in Jacksonville, Fla., for about $231 million through an off-market transaction, Starwood REIT announced.
The Florida Office Portfolio is in the Deerwood Park submarket, which according to Starwood commands Jacksonville's highest asking rents and has its lowest vacancies. The submarket reportedly offers convenient access to both executive and workforce housing and to North Florida's most successful retail complex, St. Johns Town Center.
The purchaser is actually a joint venture of Starwood and affiliates of Vanderbilt Office Properties and Trinity Capital Advisors, with Starwood owning 97 percent. Vanderbilt has been engaged as the portfolio's property manager. The seller was not disclosed.
"SREIT focuses on markets with strong growth dynamics, because they drive occupancies, rents, and values upward. We like Florida in particular because it led the nation in job growth in 2018," John McCarthy, CEO & president of SREIT, said in a prepared statement.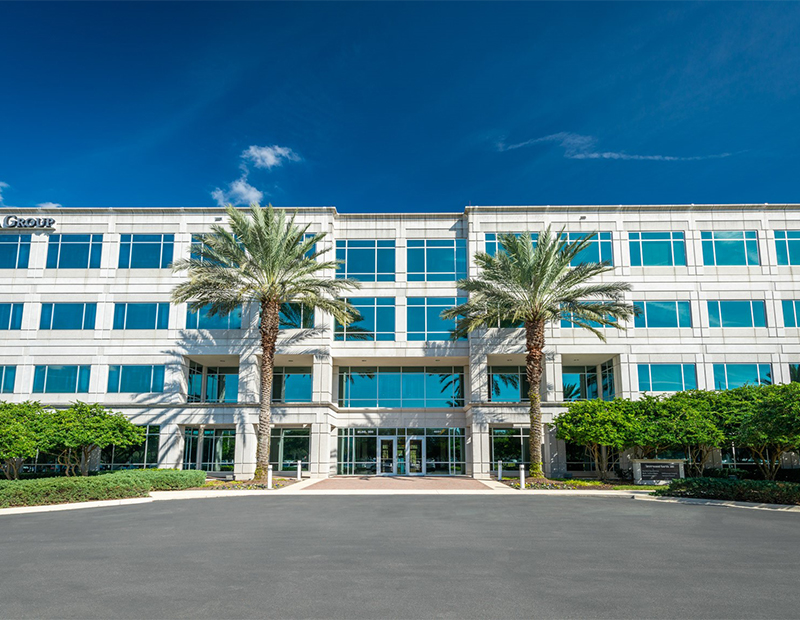 "We were also attracted to the portfolio's diversity of tenants, with more than 65 percent financially strong credit tenants including Fidelity Investments, The Adecco Group, and JP Morgan," he added.
Those three tenants occupy respectively 14 percent, 11 percent and 10 percent of the portfolio's total net rentable area, at annual base rents of $21.01, $22.65 and $21.59, respectively, according to a prospectus supplement issued by Starwood.
The portfolio is currently 90 percent leased and its average effective rent per square foot is $23.92, per the same source. The acquisition was funded with cash on hand plus $135 million in debt financing provided by Wells Fargo, also according to the prospectus.
Steady and solid
As leasing activity and rental rates continue to remain strong, the Jacksonville office market is favorable for landlords, according to a first-quarter market report from NAI Hallmark. "We're seeing a revitalization of the city as older, inefficient properties are being redeveloped into profitable, modern office space."
The report notes that metro Jacksonville has more than 700,000 square feet, or about 1 percent of inventory, currently under construction, and even that modest amount is more than 90 percent preleased.
In a Q&A with Commercial Property Executive last fall, JLL Executive Vice President Michael Loftin noted that the Deerwood Park submarket, and the southern metro area bordering St. Johns County more generally, had gotten "especially tight with low vacancy and strong fundamentals for new build-to-suit development."
As vacancy levels in Deerwood Park have fallen over the past couple of years, he continued, rents have risen nearly 20 percent, sparking new build-to-suit projects, including Town Center I and II and Hines' Southside Quarter, a major mixed-use development.