Jessica Beers, 32
Senior Director of Business Development
UGL Services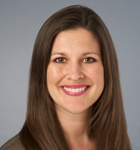 Jessica Beers did not intend to enter the real estate industry right out of college. But when she graduated from Brown University in 2001 with a degree in political science, the dot-com bubble was bursting and jobs were scarce. "I was lucky enough to get a job with UMS Advisory in the management consulting division," she recalled. She had the opportunity to work on projects as diverse as benchmarking for the U.S. Navy in San Diego and outsourcing for The Procter & Gamble Co. with UMS. In 2008, she took a new role with UGL Services, beginning as the senior director of facilities management solutions. By 2011, she had succeeded to the point where she is now the youngest business-development executive for UGL's North American facilities management team. She was also the top producer for UGL's North American facilities management business development team, closing more than $40 million in new business. "I enjoy building solutions and telling stories that are compelling to our customers," she said.
"Jessica was always hungry to learn," observed former boss Michael Redding— now managing director of real estate consultancy Agile Oak L.L.C. "Because of her poise and preparation, she can always articulate her role and can quickly develop client-specific responses and solutions." And her talents extend past the confines of her current employer. Beers was named to the board of directors of CoreNet Global in 2011, and is the chair of the organization's young leaders special-interest group. Last year, she won the CoreNet Global Luminary Award, which is given to the top 10 percent of the speakers and moderators at CoreNet Global Summits. She received the award for leading a panel discussion on kick-starting and maximizing a corporate real estate career, with panelists including CoreNet young leaders and seasoned professionals..
Memorable Achievements: "Getting on UGL's major-account sales team was a great accomplishment," Beers said. "Only five out of 20 people in business development get to work on those more strategic deals." In 2011, Beers was part of a team that worked on the $30 million outsourcing of Genentech Inc.'s facilities management functions, which helped establish UGL as a major player in the life-sciences market. The firm also landed a contract with Harvard Medical School and another with Pfizer Inc. that, along with Genentech, were worth a combined $40 million. Beers is proud of the ability to apply her background in consulting to the business-development world, giving her a way to tell a story to clients and build compelling solutions for them.
Goals: Evolve into a group leader, driving higher growth for the company. Continue her work as a mentor, telling those who are climbing the real estate ladder to both "truly value the relationships that you create" and "make sure you do the work."
What Others Say About Her: Beers' hunger to learn "stood out when we were preparing for client engagements," observed former boss Michael Redding. "She made an effort to learn about the business to a degree substantially beyond what we typically saw with young professionals."
Greatest Challenges: Emotion and balance. "I get too emotional about projects. And since I travel full time, I need to find a balance in my life." She also strives to work more collaboratively.
Secrets to Success: "It's cheesy, but I love what I do, and I'm passionate about it. I genuinely care about the work I do—about my clients, my colleagues and my teams."
Best Advice Received: A mentor instilled in her the importance of a high-quality work product that goes beyond the client's expectations. "He told me to provide value to clients."
Advice to Others: "Really listen to others and seek out mentors. Build your network. And remember to ask for help when you need it. Don't underestimate the value of relationships in our industry." —Nicholas Ziegler