By Keith Loria, Contributing Editor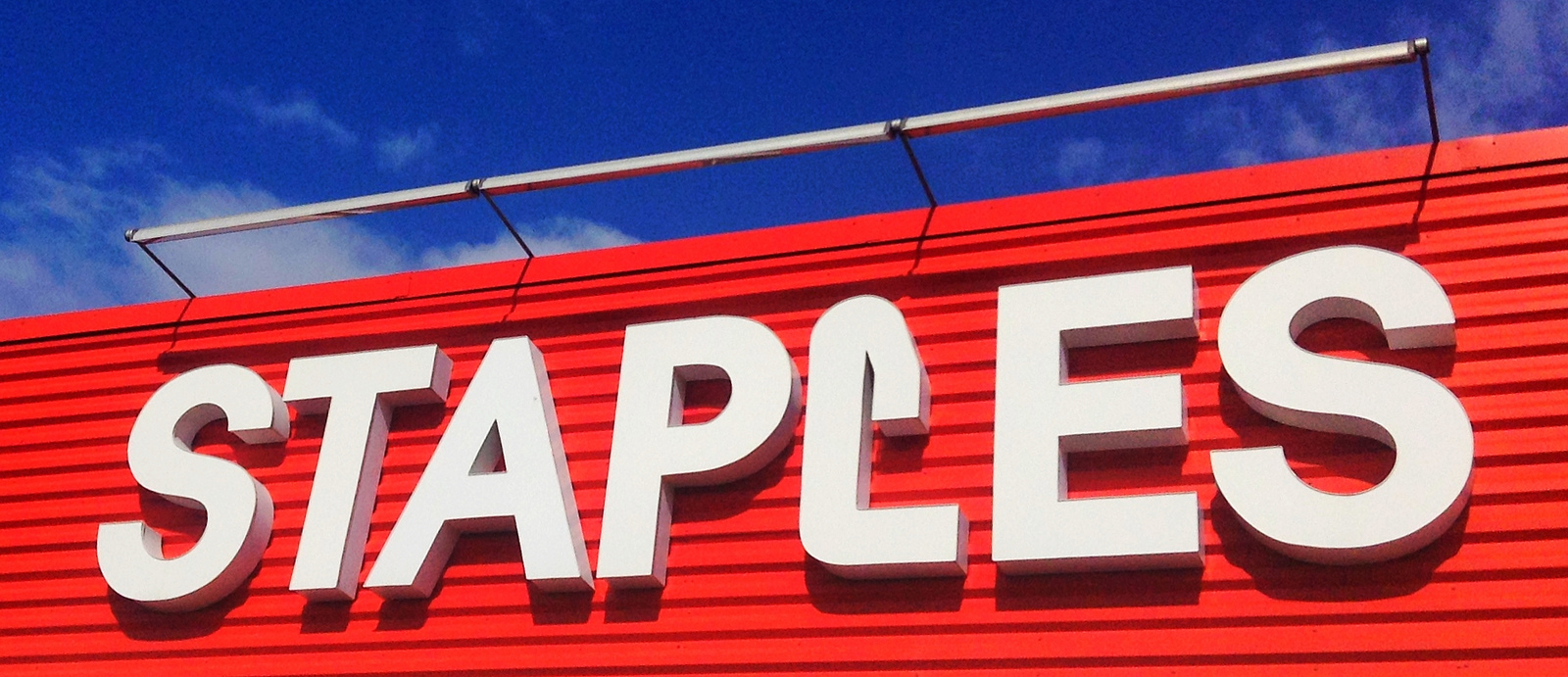 Staples Inc. has agreed to acquire box-store rival Office Depot for $6.3 billion, with the combined companies expected to better compete with e-commerce and other office supply competitors in the market.
Combined, the two companies would represent $39 billion in annual sales from more than 4,000 stores. Staples was already the largest office-supply superstore, while Office Depot merged with OfficeMax Inc. in February 2013, the second- and third-largest at the time, to consolidate and save on costs.
"This deal just goes to show you how inflated the office supply category is. First, Office Depot purchases Office Max, and even before they can reposition that acquisition they are sold to Staples," Jeff Green, president of Jeff Green Associates, told Commercial Property Executive. "That being said, Staples has always been the leader of the office supply category."
Of course, the two companies tried a merge once before—back in 1997—but that deal was struck down by the FTC for being anti-competitive. Still, most analysts expect this transaction to go through.
"Closing conditions allow Staples an exit strategy should antitrust authorities require the divestiture of stores. Staples is focused on growth but may opt out and the deal may not transact," Michael Lagazo, senior advisor, Retail, with commercial real estate advisor Sperry Van Ness, told CPE. "For Staples, it means benefits from cost savings, the ability to expand product offerings including growing their delivery business, and achieving monopolistic pricing power."
Lagazo spoke with Kevin Reilly, Staples' director of real estate in Costa Mesa, before the announcement and said it could take roughly nine months before any Staples or Office Depot stores hit the market for disposition.
"Staples has always had the dominant brand and better sites, so I imagine if anyone wants to pick up an Office Depot store during the divestiture, the buyer would have to work directly with the landlord," he said.
So what does this mean to the office supply retail market as a whole? Green expects to see many brick and mortar closings.
"The office supply category had really become web based. So much of Staples/Office Depot sales are done over the Internet," he said. "I was very surprised at the timing of this. I would have thought that Staples would have held back until the Office Depot/Office Max merger had settled out before taking such a broad step. This means that Staples now 'owns' the office supply category."
According to Lagazo, with both Staples and Office Depot maintaining more than 1,800 stores each, that represents a lot of bricks and mortar that does not directly translate into growth at the individual store level. Neither retailer has scaled back its real estate significantly nor has either developed an e-commerce model that can compete with amazon.com.
"This is a transformational acquisition which enables Staples to provide more value to customers, and more effectively compete in a rapidly evolving competitive environment," Ron Sargent, Staples' chairman & CEO, said in a company release. "We expect to recognize at least $1 billion of synergies as we aggressively reduce global expenses and optimize our retail footprint. These savings will dramatically accelerate our strategic reinvention which is focused on driving growth in our delivery businesses and in categories beyond office supplies."