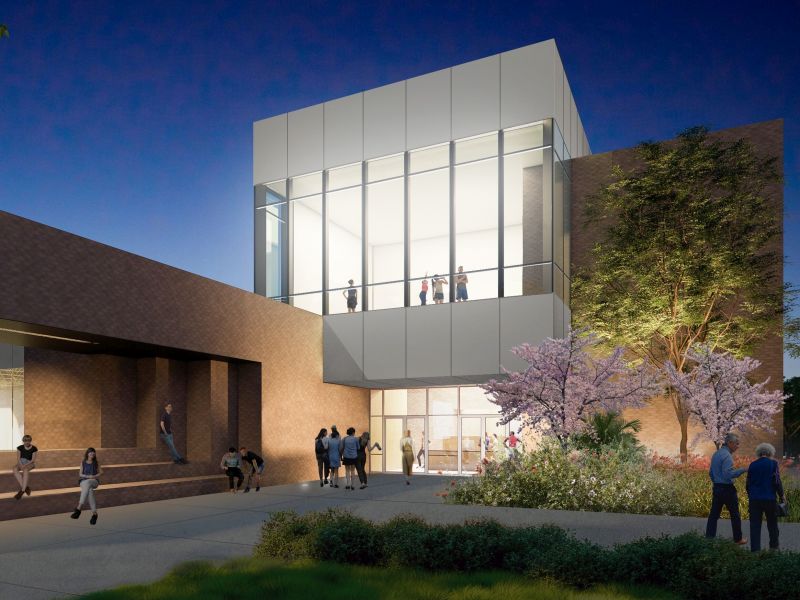 St. Edward's University in Austin, Texas, is expanding by 12,400 square feet that will materialize into a new recreation and athletic center. The facility is currently under construction and is slated for completion by the end of the year.
The initial athletic center at the university was built in the mid-1980s following the design criteria of that period: It featured a basketball arena, squash courts and athletics offices, but lacked facilities for personal fitness or wellness. In addition, the property was surrounded by parking lots, disconnected from the other student buildings.
Modern-Day Education Facility
Specht Architects' design for the new center takes all these elements into consideration and not only accommodates fitness and recreation options in the plan, but also knots the facility into the campus as a whole. This new addition, which will be for use for the entire student body and faculty—not just athletes—wraps the campus-facing side of the building, housing a new fitness center, a studio for yoga and other activities, as well as a wellness/meditation center.
The studio/yoga space will be the development's focal point, as well as a campus landmark. Activities inside this area, designed as a glass cube that floats above the entry plaza, will be visible from below. Moreover, its location at the end of the main campus turns a previously dark and under-occupied space into an inviting area.
A part of the building will be extended toward the heart of the campus and will incorporate outdoor stadium type seating facing a new plaza, where performance and presentations will take place. The plaza will replace the former parking lot.